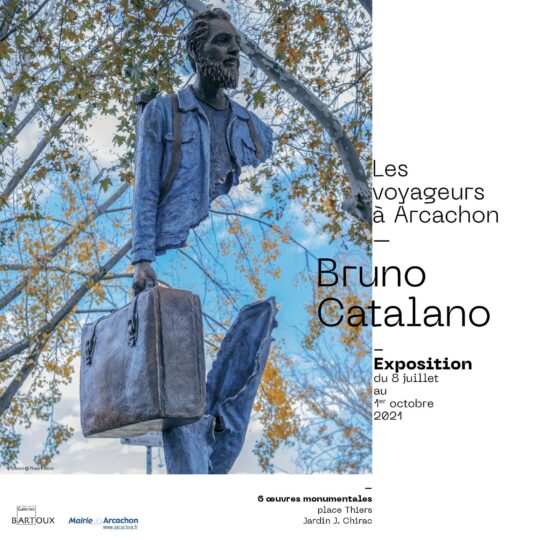 BRUNO CATALANO – in Arcachon
This summer, the town of Arcachon, in collaboration with the Galeries Bartoux, is hosting 6 monumental works by the artist Bruno Catalano, nestled in the heart of the Jardin Jacques Chirac and on its emblematic Front-de-Mer. 
Symbolising the encounter between Art and Men, discover the open-air summer exhibition, "LES VOYAGEURS À ARCACHON", from 8 July to 30 September.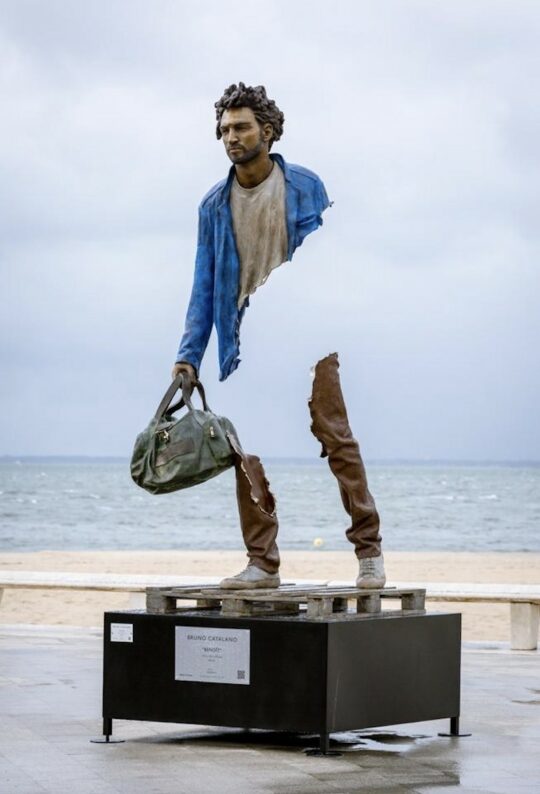 Benoît – 315x120x120cm  
At the origin of each of his "Travelers" Catalano sees in his subjects, man or woman, a flare of inspiration: a look, an expression, a stature, a detail… He finds in them the strength, the originality and the humanity of a work of art. This is the case for Benoît, Bruno's collaborator at the art foundry and friend.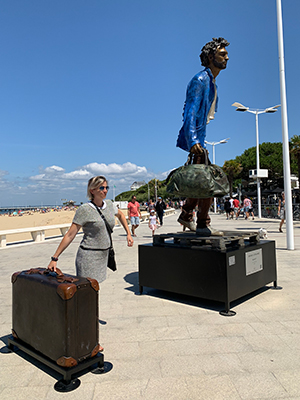 Valise – 70x97x33cm
THOSE WHO LOOK BECOME THOSE WHO POSE -Reveal the "Traveler" in you!
Man in fragments, alone facing his destiny, the walker of Bruno Catalano seems attached to the world by a single object that allows escape: a suitcase
SHARE YOUR PHOTO WITH US ON INSTAGRAM #brunocatalanoexperience
–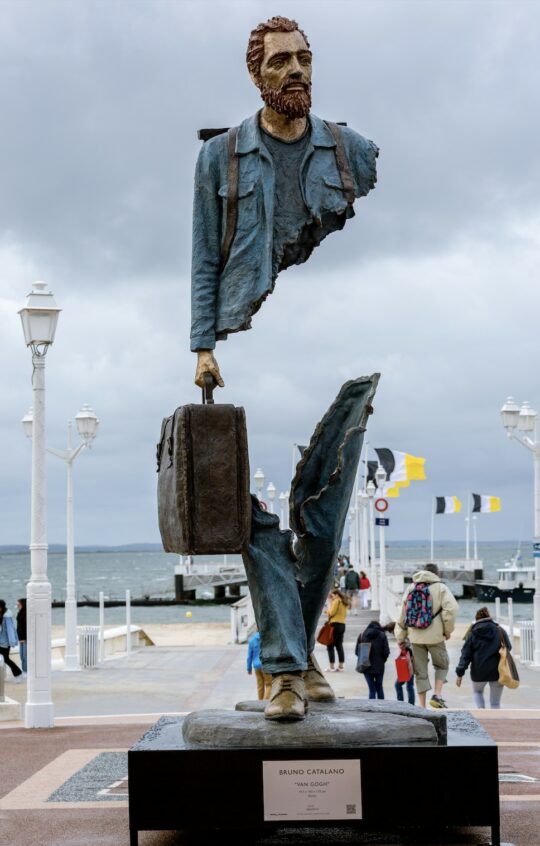 Van Gogh – 411x160x170cm  
An unfinished canvas on his back, suitcase in hand, this new monumental Van Gogh stands as an edifying paradigm. Spontaneously, one thinks of the torn off ear of the painter, nevertheless it is well an interior suffering that the gap tells in this sculpture. Bruno Catalano, having himself abandoned everything to devote himself to sculpture, reclining in a small studio from morning to night and from night to morning, has created his own mirror.
–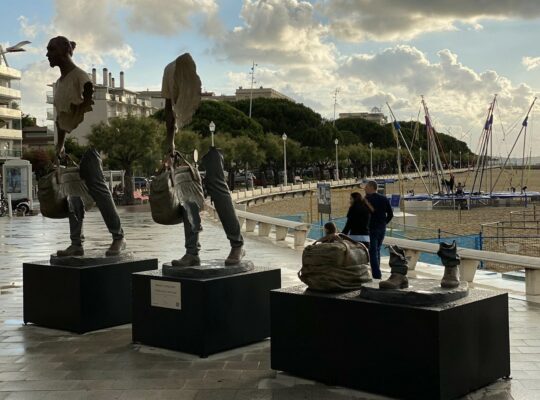 Pierre David Triptyque – 300x106x102cm – 260x106x102cm – 53x106x102cm 
Bruno Catalano created Pierre David Triptych, a metaphor for our human condition thwarting the taboo of aging. Whatever our itinerary, vagabond or more sedentary, here is what will remain of us, ephemeral travelers on this Earth: a bit of material, a pair of shoes, a suitcase.
–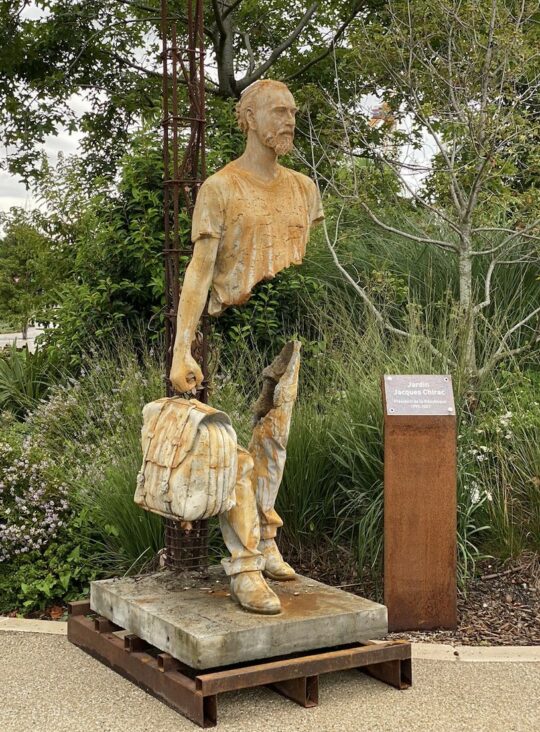 Pierre David Béton –210x120x80cm
–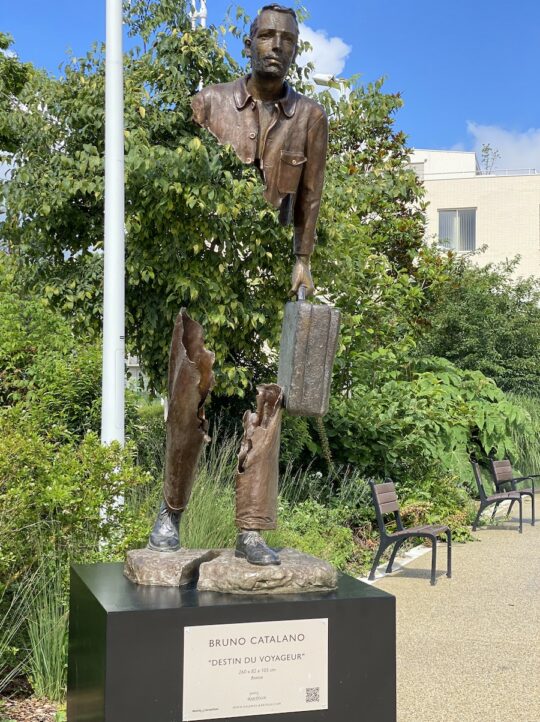 Destin du Voyageur –260x82x105cm