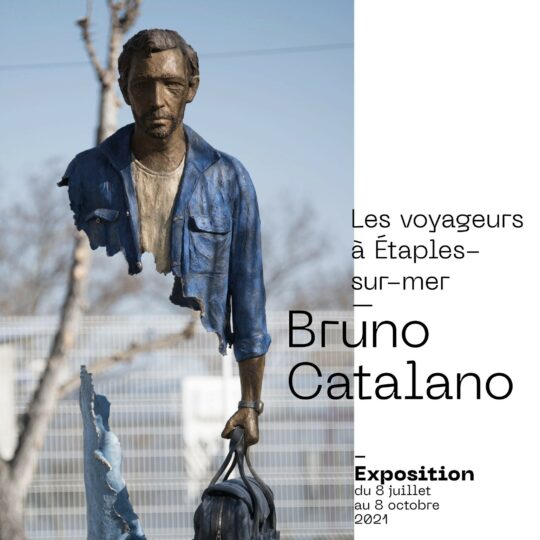 BRUNO CATALANO – in Étaples-sur-Mer
As the cradle of impressionist art, the town of Étaples-sur-Mer supports artistic creation with determination and enthusiasm. This Opal city, marked by the exodus of fishermen, echoes the personal journey of the sculptor Bruno Catalano, who himself experienced exile and life on the boats. 
From 8 July to 8 October, six of the artist's emblematic "VOYAGEURS" will line the city's harbour promenade, offering it a new cultural window.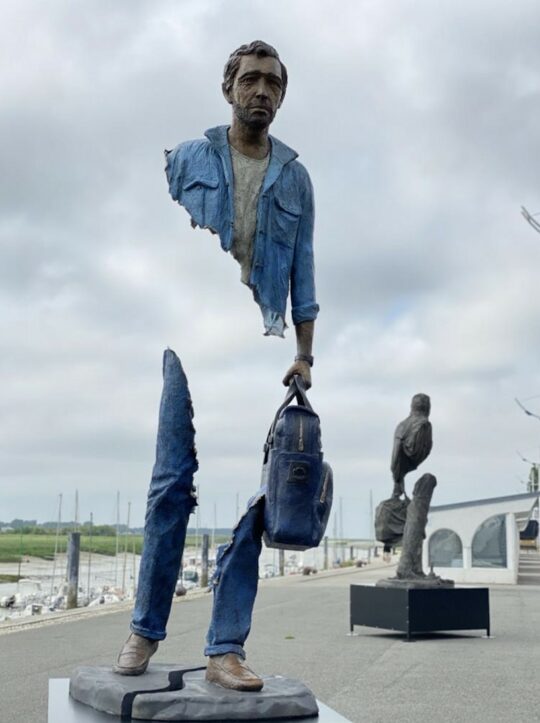 Bleu de Chine – 304x125x116cm 
Its patina, the color of blue, suggests the worker's and sailor's clothing. Bleu de Chine is a dedication to all those workers who came from far away, arriving in the ports of the cities to work. This sculpture emanates stories, in particular that of the dockers who unloaded the ships. Bruno Catalano was himself one of them, an immigrant from Morocco who arrived in Marseille with a simple suitcase.
–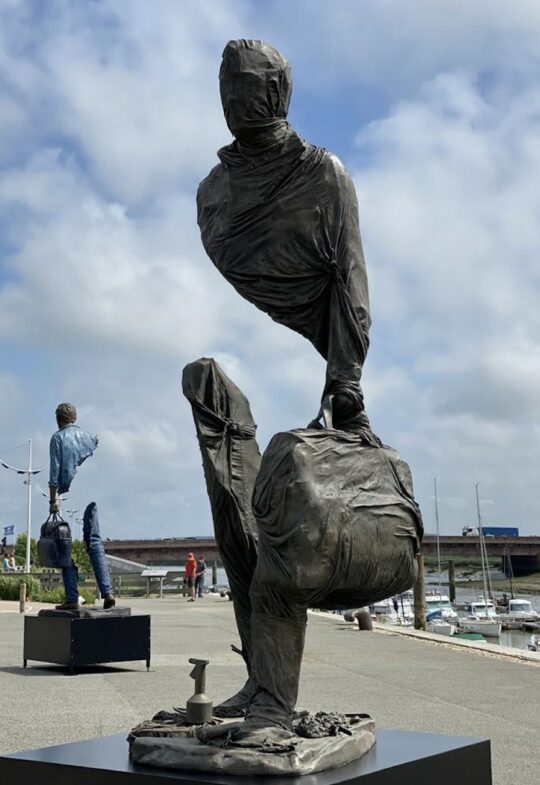 Non Finito – 300x150x130cm 
A sculpture with a drape, Non finito represents the infinite number of directions, touches, back and forth on an art object that clay offers. To keep the material soft and malleable, the sculptor dresses it with a wet cloth, which allows him to resume work on an unfinished sculpture. The mystical aspect of this sculpture points to the extraordinary spectrum of possibilities of creation. It can be seen as a reverence to his own classical masters, rich in drapery, which inspired the self-taught artist. A former assembly line worker, sailor and electrician, Bruno Catalano nurtures and honors here a manual labor of repetition, his minimal variations, always in search of perfection.
–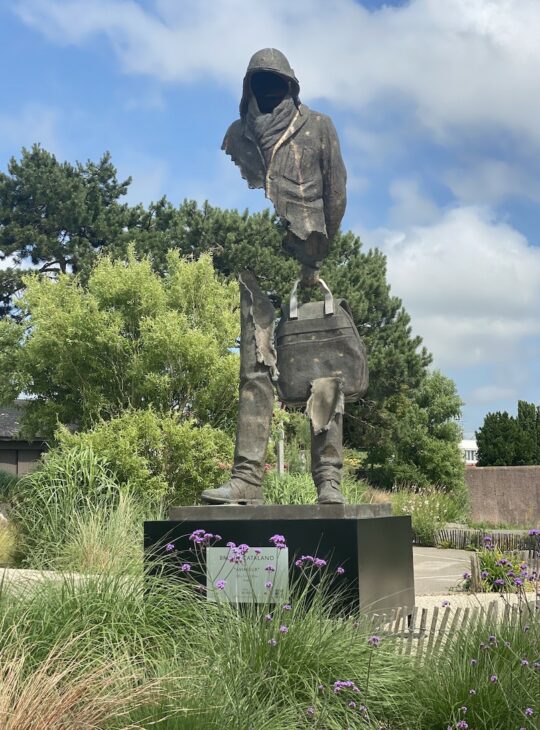 Aviateur – 285x115x110cm 
Amongst Bruno Catalano's many Travelers, L'Aviateur has a special status. In the sculptor's imagination, the monumental figure represents two contrasting faces: on the one hand, the war, awakening the image of the bombings and the damage to humanity; on the other, it evokes the exploit, a taste for adventure, which arouses admiration. It is also the story of those men who boarded planes without knowing the outcome.
–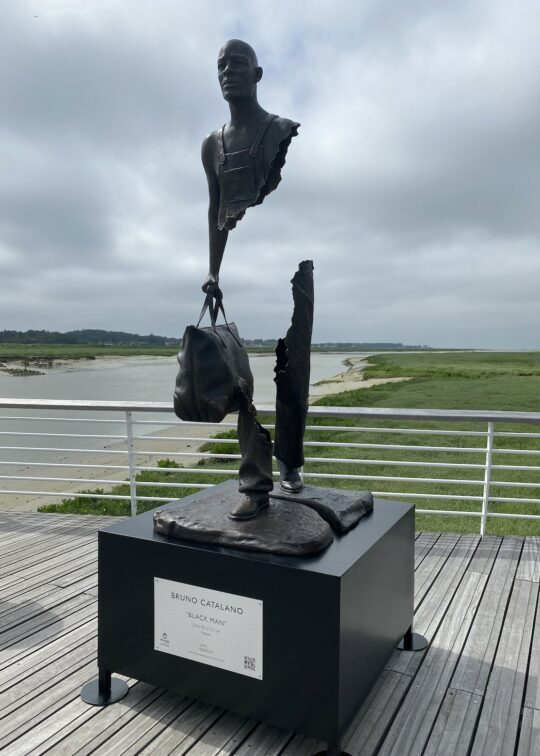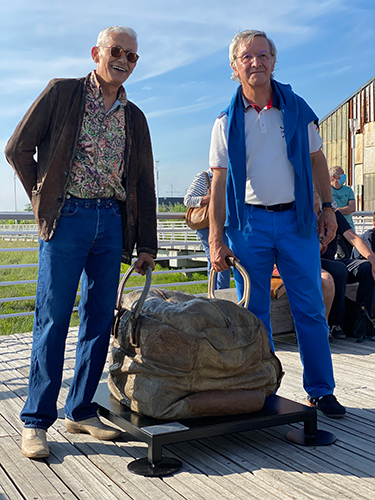 Blackman – 255x92x112cm / Valise – 60x80x56cm
THOSE WHO LOOK BECOME THOSE WHO POSE – Reveal the "Traveler" in you!
Man in fragments, alone facing his destiny, the walker of Bruno Catalano seems attached to the world by a single object that allows escape: a suitcase
SHARE YOUR PHOTO WITH US ON INSTAGRAM #brunocatalanoexperience