"Joséphine Baker" – Julien Durix
"France made me what I am, I am ready to give her my life".
Josephine Baker, the dancer of the Roaring Twenties nicknamed the "Black Venus", has just entered the Pantheon,
Born in 1906 in the United States, she revolutionised the French music hall. Grateful to France, this fiery patriot joined the resistance during the Second World War. A fierce anti-racist, she is now the sixth woman to be honoured in the Pantheon: a symbol of pride for all.
Artist, resistance fighter, activist, Josephine Baker was much more than a personality: she was a legend.
Today, Julien Durix pays tribute to this freedom fighter by creating a portrait of her in his series "La Vie en Roses", in which he mixes acrylic paint with more than 200 silk roses.
From this new work emerges a symbolic force imbued with poetry.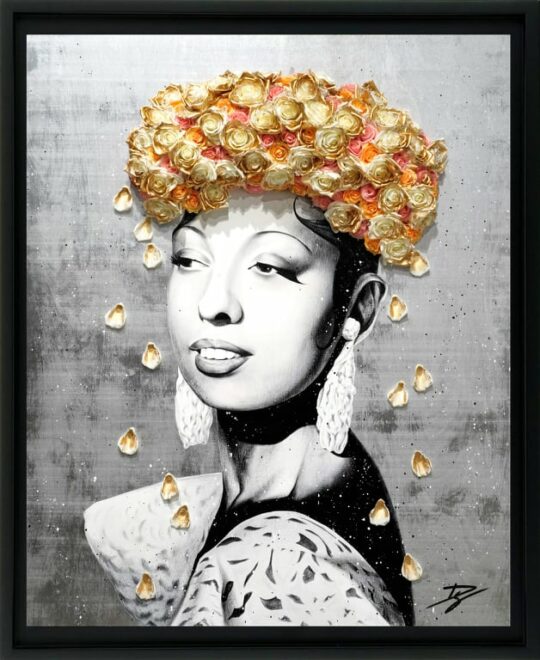 Joséphine Baker – Série "La Vie en Roses" 
150 x 120 cm 
Acrylic and 200 silk roses 
(Available soon)