Biography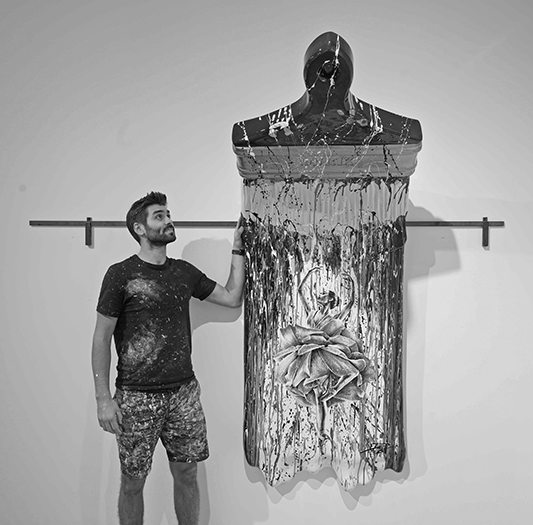 Julien Durix is a Vichyssois painter born in 1991. Rocked since his early childhood in an artistic environment, he has been fully dedicated to painting since 2012. After two years of art study, he quickly embarked on a more personal practice, which features protagonists of his childhood. Iconic characters have always been present in his paintings. He paints as he breathes, and he invites us to join him in this world full of colors where he gives free rein to his overflowing imagination.
Each work that Durix paints tells us a story: Tintin surprised to find his Snowy transformed into a balloon, Mickey and Minnie kissing passionately in Times Square and Superman and Batman challenging each other to see which one will win the heart of a child… Julien Durix has fun mixing eras and characters to make us dream and plunge us into his world where young and old meet. The acrylic paintings of this artist, meticulously sketched, do not use collage or printing. The precision of his touch brings out the colours with vivacity and underlines the features of the figures.
At only 28 years old, he shows an inexhaustible inspiration, a technique close to perfection and a real talent, already recognized. He has thus established himself in the contemporary art scene as a worthy heir to Pop Art.
More info about this artist?