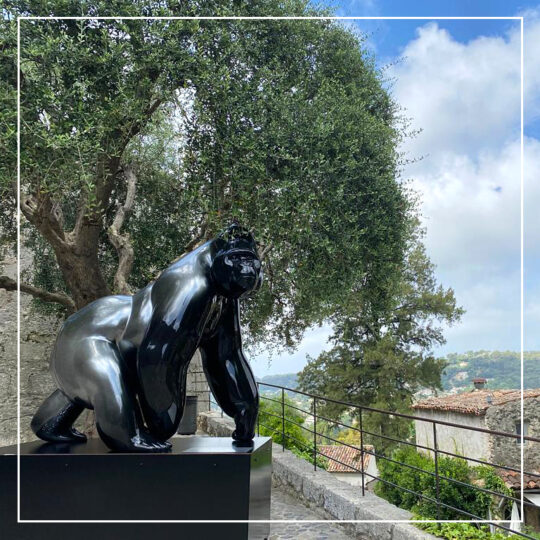 The colossus of Michel Bassompierre settle in Saint-Paul-De-Vence
On the occasion of the exhibition "Fragiles Colosses", nine monumental works will soon be installed in Saint-Paul-de-Vence for the pleasure of collectors who stroll in the region during this summer period.
For the moment, three monumental works have already been installed and there are only a few days left before they are finalized!
Saint-Paul-de-Vence is certainly the most famous perched village of the French Riviera, and even today, its streets are imprinted with a unique artistic soul.
Michel Bassompierre is a sculptor specializing in animal art but also a keen observer – his hands sculpt moments of life and make them timeless.
Caressed by the light of the Mediterranean sun, the animals exposed in this way fascinate us and invite us to stop and contemplate them for a moment. A land of inspiration and tranquility for artists, since the beginning of the 20th century, this place has attracted many of them to stay, live and be exalted in this historic place.