Biography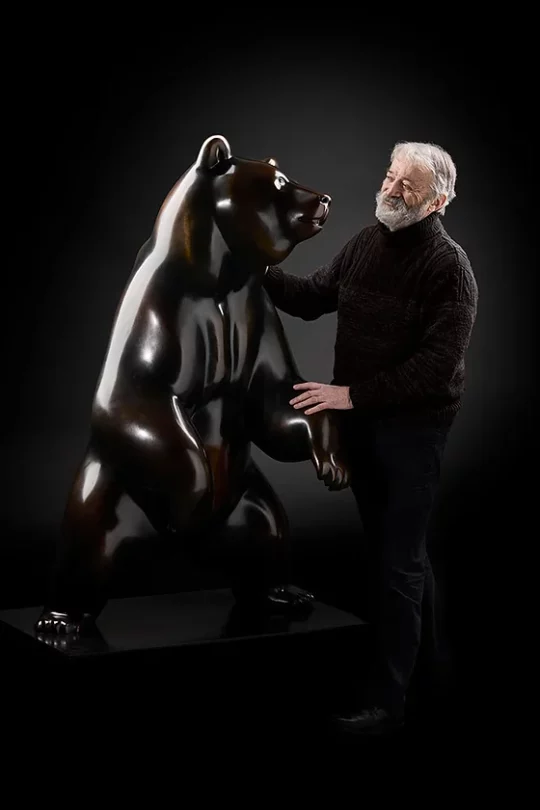 Michel Bassompierre is one of the most important artists in contemporary animal sculpture.
Trained in Leleu's studio at the Rouen School of Fine Arts, the sculptor learned to look. In the tradition of François Pompon, Michel Bassompierre gets rid of the anecdote to focus on the essential.
Favouring animals with round shapes, Asian elephants, gorillas, bears or even horses, he achieves a form that is both soft and precise, where light never clashes with shadow.
These peaceful animals, which seem to be caught in the intimacy of their lives, are embodied in bronze or Carrara marble according to the traditional codes of sculpture.
The artist has created a powerful work that shows an exceptional mastery of drawing, a perfect understanding of volumes, and a poetic approach to light that gives the viewer an irrepressible desire to caress it.
But it is also the tenderness, the respect and the humility of the artist that are revealed in this work of a rare delicacy.
Video
More info about this artist?