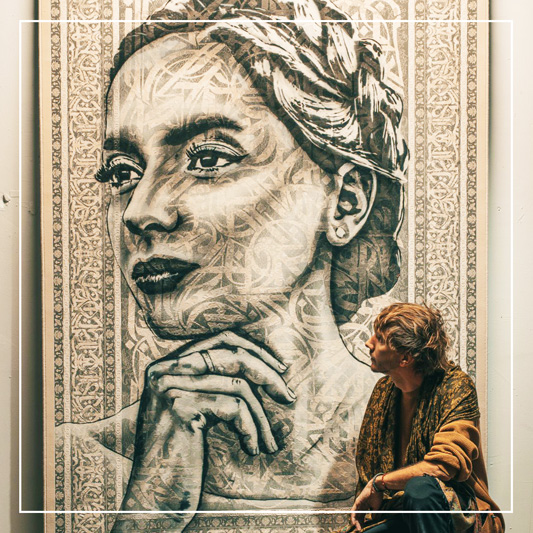 Our artists' commitment
"Art will save the world" – Fyodor Dostoyevsky
Art is an universal language. Beyond the borders, it is a powerful vector of communication and human link. It allows us to mobilize and raise awareness in a different way.  
True "memory collectors", artists are increasingly involved in defending social and environmental causes.
In order to support Afghan women, the humanist street-art artist Mateo donated 20% of the profits from his work "SARA" to the association "WOMEN FOR WOMEN INTERNATIONAL".
As for Noé Two, he wished to support the association "GORILLA" working for the protection of endangered gorillas.
More recently, the self-taught artist Hom Nguyen came to the aid of wounded soldiers by donating all the proceeds from the sale of his painting "A BETTER WORLD".
These actions demonstrate that it is now possible to combine ethics and aesthetics.
Galeries Bartoux supports the commitment of its talents, who show benevolence and underline their desire to evolve in a healthier and more serene world.