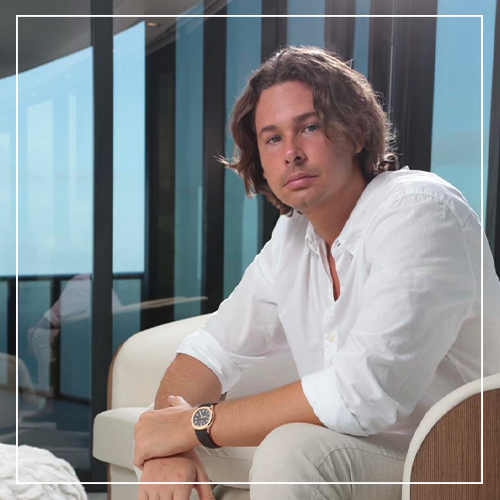 ROMAN FERAL AND CHANEL
Galeries Bartoux is very proud of the artistic evolution of the young and talented artist Roman Feral.
Indeed, the French sculptor Roman Feral never ceases to surprise us. After the emergence of his fascinating sculptors with luxurious chests and blooming butterflies, but also of his new technique which consists in creating unique pieces in bronze, Roman Feral is now the subject of several press articles from prestigious media: an insert in the New York Times and an article entirely dedicated to his art in Forbes.
The artist's Chanel Azur work caught the eye of Chanel's artistic director. The company then contacted the artist to obtain the right to use his work in exhibitions and museums dedicated to Chanel. It was a great success for Roman Feral as his first collection was a tribute to the great French luxury houses.
The Chanel Azur is currently in Chanel's private heritage art collection, alongside other iconic works of the house.
"It is an honour for me to be recognised by one of the biggest names in luxury and to be part of the Chanel private collection and heritage." – Roman Feral
________________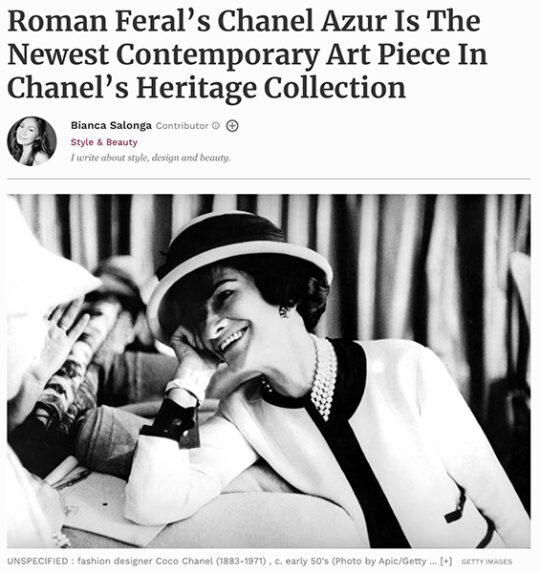 – Article in Forbes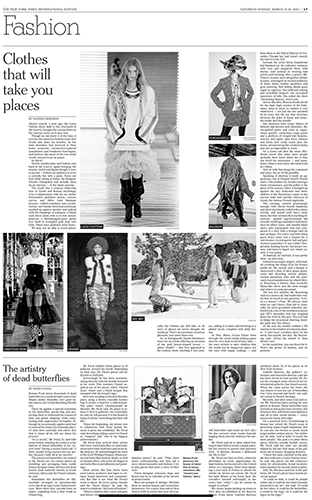 – Article in New York Times