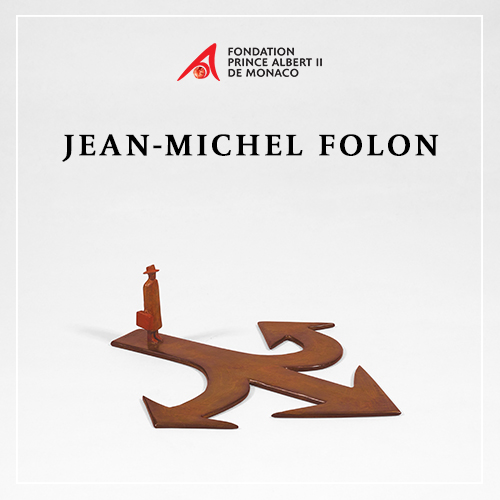 JEAN-MICHEL FOLON – Prince Albert II of Monaco Foundation
On 20th January and on the occasion of the 15th anniversary of the death of Master Jean-Michel Folon, the Galerie Bartoux Monaco made a point of reaffirming its support for the work of the Prince Albert II of Monaco Foundation by offering a major work which will be auctioned off to benefit the Foundation's actions by the Monte Carlo Auction House.
"Toutes directions", 12,5 x 44 x 46,2 cm, EA 10/20, Édition en bronze, bronze edition, 2004
H.S.H. Prince Albert II of Monaco creates his Foundation in June 2006 in order to address our planet's alarming environmental situation.
For thirteen years, the Prince Albert II of Monaco Foundation has been carrying out actions in three main geographical areas : the Mediterranean Basin, the Polar Regions, and the Under Developed Countries (according to the United Nations official list) to limit the effects of climate change and promote renewable energies, preserve biodiversity, manage water resources and combat desertification. Internationally active, the Foundation mobilizes citizens, political leaders, scientists and economic actors in the defense of nature, the common heritage of humanity.
Galerie Bartoux Monaco
13 Avenue des Spélugues
98000 Principauté de Monaco