WHEN ART MEETS FASHION !
In the 1960s, Yves Saint Laurent was the first major fashion designer to create a genuine dialogue with artists. Through his luxurious collections, he succeeded in putting 'art in motion'. Since then, art and fashion have continued to inspire each other. 
The collaboration between the painter Noé Two and Faust magazine was obvious…  
The magazine has the brilliant idea of orchestrating the electrifying encounter between two felines: Patricia Gloria Contreras (Italian-Mexican actress and model) and the artwork "Black Pantera Golden Love", a latest creation by Noé Two.  
"The second is a majestic panther, created by Noé Two, feline and feminine at the same time, with a deep and reflective gaze, which, lying on a carpet of fire, like a benevolent protector, ready to leap to save humanity from disgrace and injustice.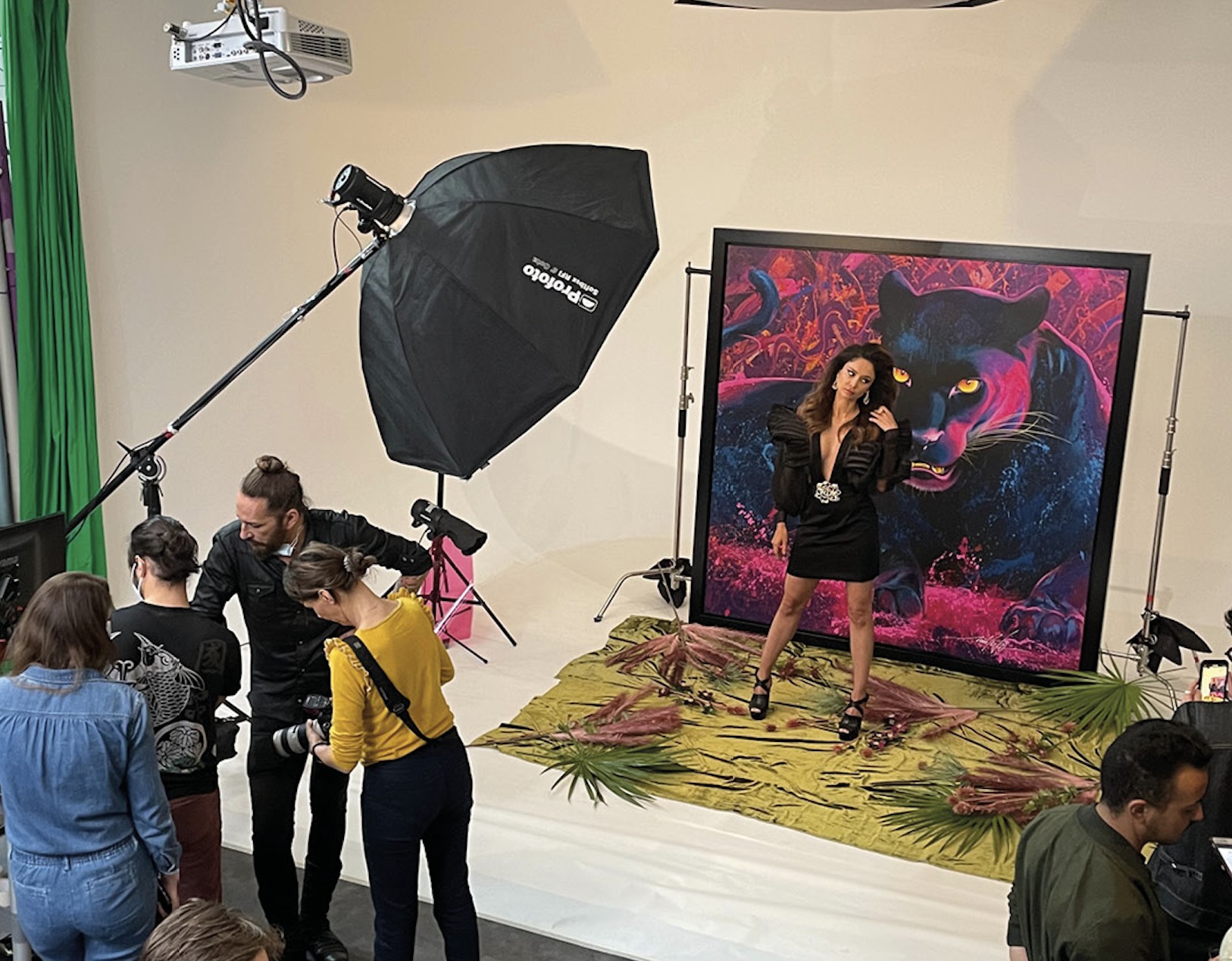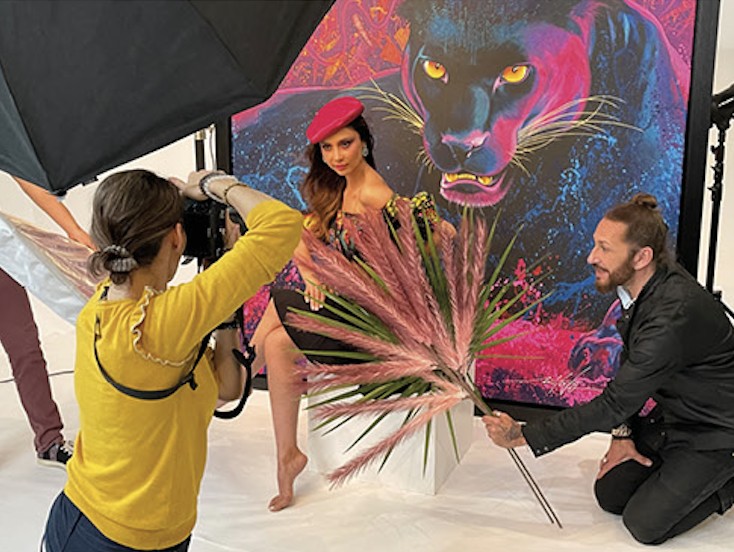 > PHOTOS FROM THE SHOOT