Biography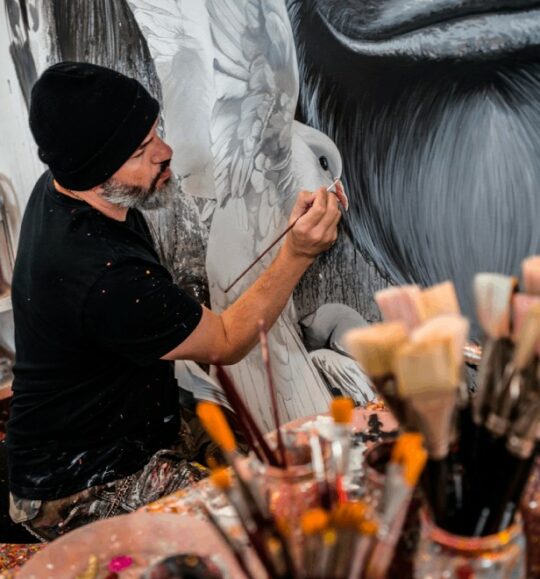 Born in Paris in 1974, Noé Two has never stopped creating and exploring. After years of bringing colour to the greyness of our cities, he is now a studio artist who transposes the full force of his urban universe onto canvas.
While graffiti remains his bohemia, the artist has gained in technicality and maturity. His paintings revolve around the figurative and the abstract, based on calligraphy.
The painter uses a broad chromatic spectrum as a vector of emotion. For him, colour has become a true subject of painting.
Noé Two chooses to represent animals as reflections of our own inner conflicts, the animal thus facilitating access to understanding our deepest feelings.
The endangered Yaoundé has been his emblem for many years. Like him, he observes the world with great calm and wisdom.
Video
More info about this artist?