Biography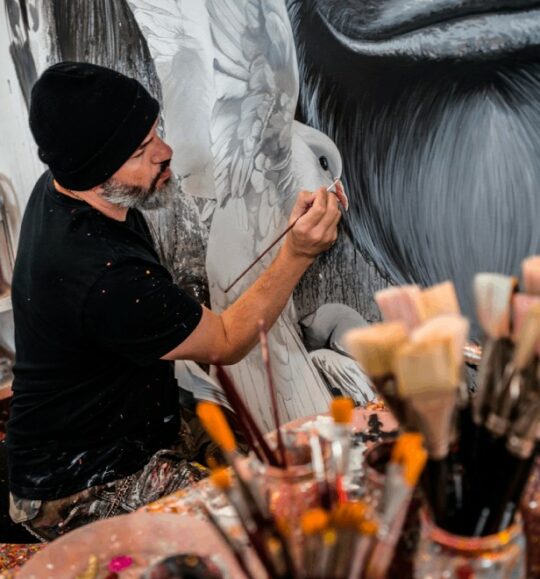 Noé Two is an artist born in 1974, from Paris. He grew up just a few steps from the terrain vague de la Chapelle, the birthplace of the Graffiti movement in France.
Noé Two is far from being an unknown, the one who is still called "graffiti artist" is even considered as one of the fathers of this artistic trend arrived in France in the early 80s.
Painting is for him a biological necessity, an affirmation of his identity. Like his emblematic Yaoundé gorilla – the subject of many paintings – he observes the lesser, calm and present.
And after years spent putting color in the greyness of our cities, he devotes more time to painting on canvas.
From these long hours of surveying the cities, to give birth to monumental frescoes that have become mythical; this madman of colored drips and intertwined graphics, has kept a unique know-how that he now applies to the gesso of the frames.
Video
More info about this artist?