TRIBUTE TO GEORGE FLOYD BY BRUNO CATALANO
With this G.F sculpture, which also appears on the poster of the exhibition, Bruno Catalano chose to pay tribute to someone whose face went around the world in 2020.
George Floyd is the American citizen who died during a police arrest, the video of which has remained in everyone's memory.
Since that day, he has been a sad emblem of the fight against racist crimes.
The sculptor has chosen to erect another image of this black-skinned man, to banish the vision of his body lying suffocating on the asphalt and replace it with that of a person who is certainly torn, but who is standing up and moving forward – hopefully – towards a better tomorrow.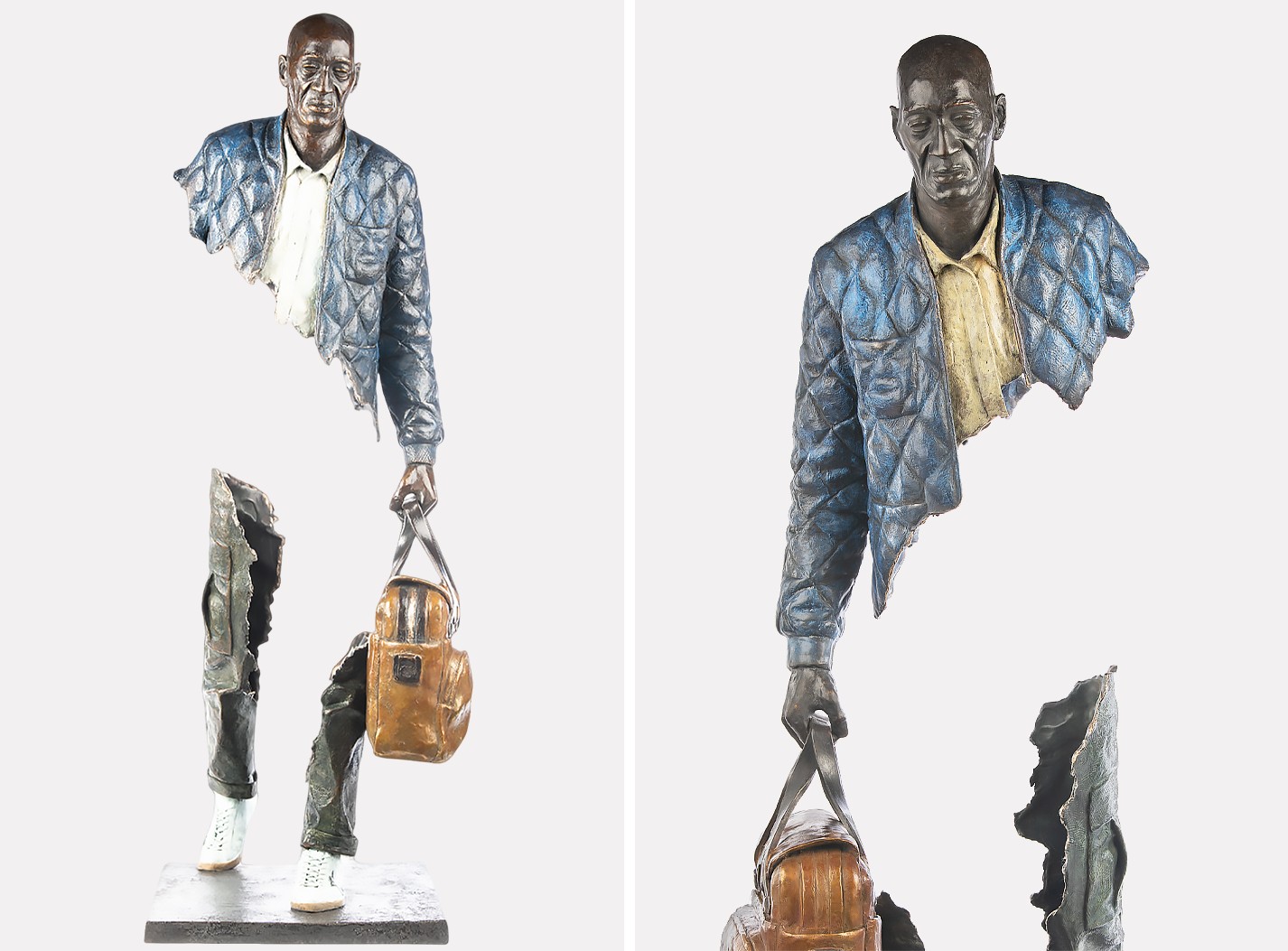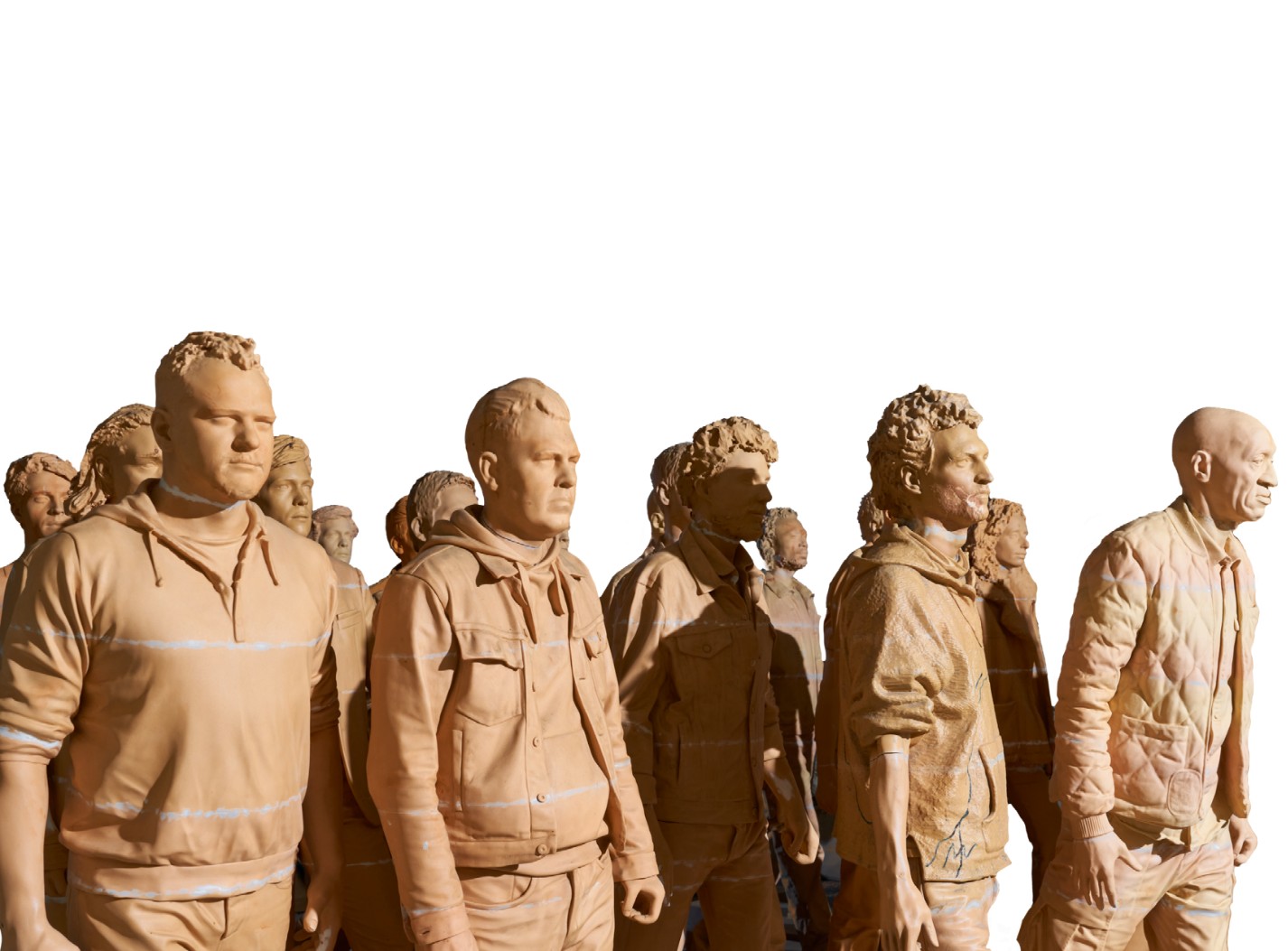 « Tribute to George Floyd »