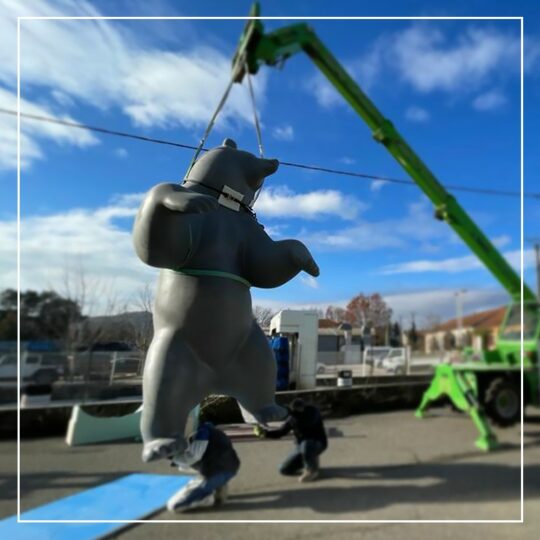 « LE MÉLÈZE N°2 » by MICHEL BASSOMPIERRE
« When Galeries Bartoux proposed a large exhibition of monumental works in Paris in partnership with the Comité Haussmann, I thought it was necessary to create a new emblematic sculpture for the occasion: a bear standing on its hind legs, large enough and well placed to be seen by the greatest number of people on one of the most beautiful boulevards of the capital.
I brought it to life in my studio by working the clay as usual. This sculpture of about 40 centimeters was then enlarged to 4 meters high. The volume was thus multiplied by 1000.
Placed at the back of the Garnier Opera House on the Place Diaghilev, « The Larch n°2 » seems to be rubbing his back on an imaginary trunk, not bothered by the traffic and the crowd of spectators who take his picture.
Perhaps my duty is also to make others admire all these things, these marvels of nature which they pass by without realizing it, and perhaps that is the first protection we can offer nature, to share our sense of beauty. » – Michel Bassompierre