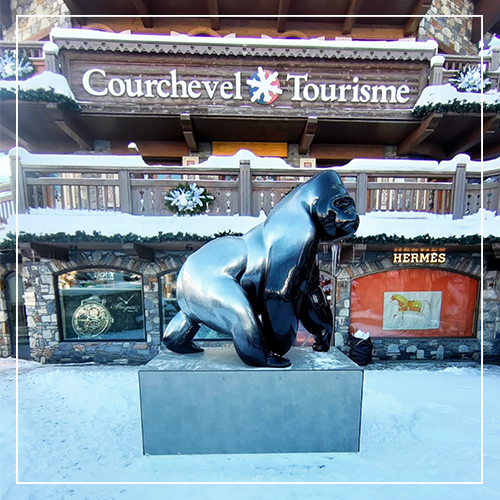 ART AT THE SUMMIT 2021
ART AT THE SUMMIT
For 13 years now, Galeries Bartoux has had the pleasure of bringing Art at the Summit of the mountains!
In collaboration with the town of Courchevel, we wanted to highlight throughout the winter season, the monumental artworks of Michel Bassompierre, a talent that evokes a unifying message with kindness and humility. Six of his bear and gorilla sculptures alert us to the need to preserve our environment and the dangers of global warming.
In the heart of the resort, his sublime creatures seem to offer a privileged access to the intimacy of their lives and amaze young and old alike!
In partnership with the Courchevel Town Hall, the works of painters Roberta Coni, Mateo, Gabriel Moreno, Hom Nguyen and Noé Two already adorn the facades of the village.
Also in collaboration with the Hôtel Barrière les Neiges, we organised a unique exhibition of the sculptor Julien Marinetti in the hotel lobby!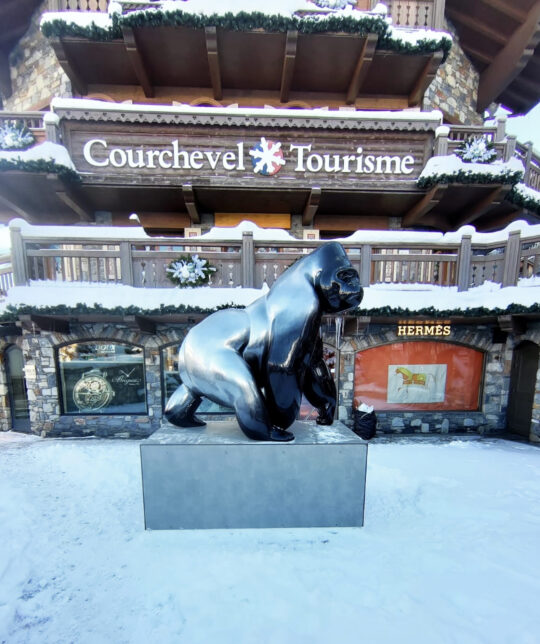 Michel Bassompierre sculptures in Courchevel 1850
–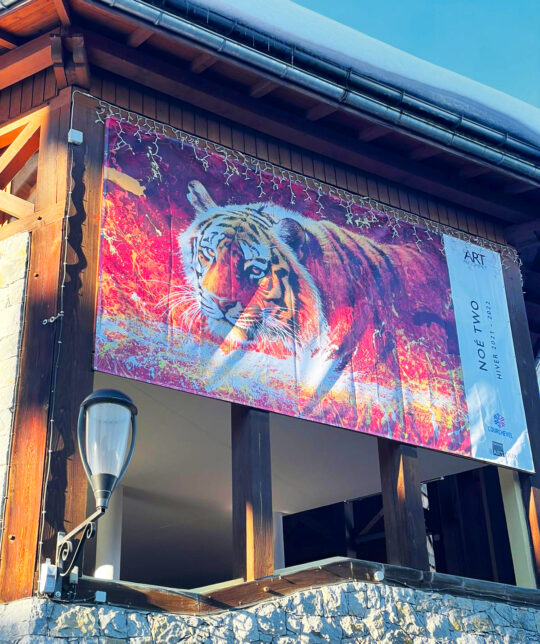 Noé Two's "Tiger" on one of Courchevel's facades 
–
Julien Marinetti's monumental sculpture in front of the Hôtel Barrière les Neiges