Biography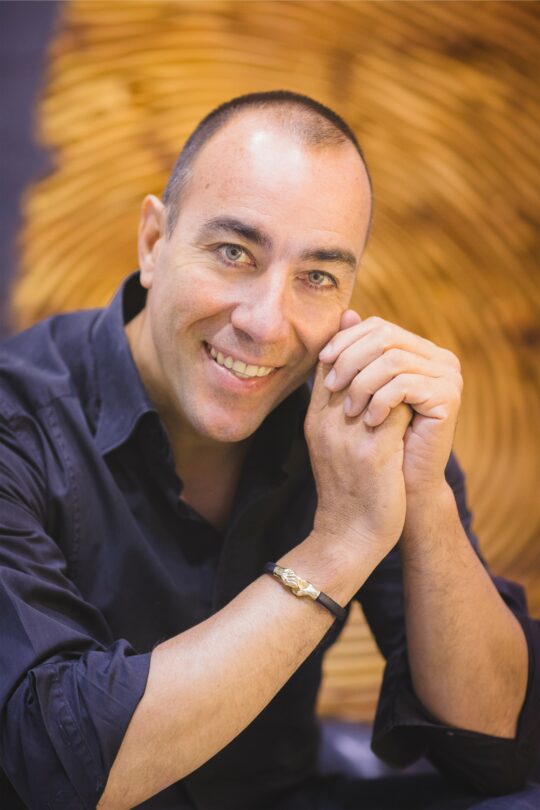 Son of Oscar-winning actor Anthony Quinn, Lorenzo Quinn was born in 1966 in Rome. With his father, he discovered the Catalan surrealist figures that attracted him and awakened his imagination. After studying at the Academy of Fine Arts in New York and a brief career as an actor, where he played Salvador Dalí, he devoted himself fully to his art. 
Sculpting by observing the energy of life, Lorenzo Quinn's creative ideas come quickly. He generally conceives each work in writing: a poetic text is associated with each of his projects. 
"I wanted to sculpt the part of the human body that is considered the most difficult and technically demanding. The hand has many powers, to love, to hate, to create, to destroy.
Quinn's sculptures are on display in cities around the world. In July 2021, one of Quinn's last monumental sculptures, Together, was unveiled in Cannes, France, before being featured in the Forever is Now exhibition in Egypt, the first contemporary art event to be held on the Pyramids of Giza.
The Italian artist's artwork 'Support for Ca' Sagredo', two huge hands emerging from the Grand Canal and supporting the building, a symbol of Venice, of its fragility and, at the same time, of its beauty that must be preserved has entered the Guinness World Records as the most photographed installation of all time.
More info about this artist?