Biography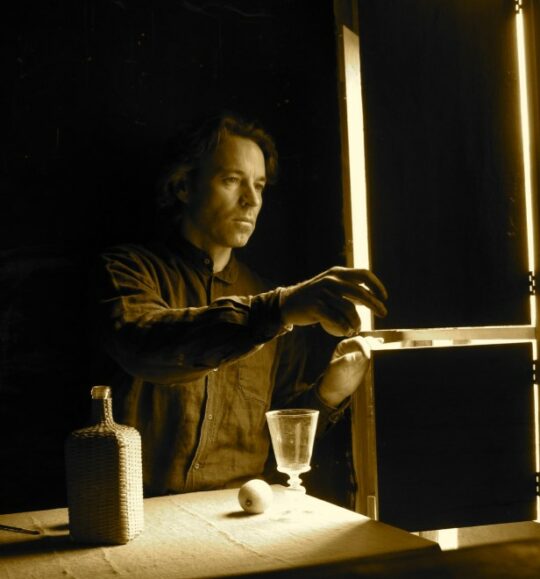 Pierre-Yves Russo was born on February 16, 1967 in the Val d'Oise. He grew up near Auvers sur Oise (land of inspiration of Édouard Manet and Vincent Van Gogh). In 1992, he decided to become a full-time painter and his first still lifes were successfully presented in many exhibitions and won him many awards.
No salt, mercury or sulfur in his painting, but amber that he uses as a binder, finely diluted, amber with magnetic virtues, which was once said to be the psychic thread linking individual energy to cosmic energy, this amber "symbol of incorruptible purity, inexhaustible, indefeasible, intangible that belongs to gold and the bright, brilliant and celestial which is the mark of silver.
Symbiosis between the material – that of wood, polished and repolished coatings to make the support a real mirror, glazes which, by successive layers, generate this impression of depth and velvety softness – and a know-how which touches perfection, it has the extraordinary quality of stimulating our imagination and of awakening in us the most buried memories.
Video
More info about this artist?