Biography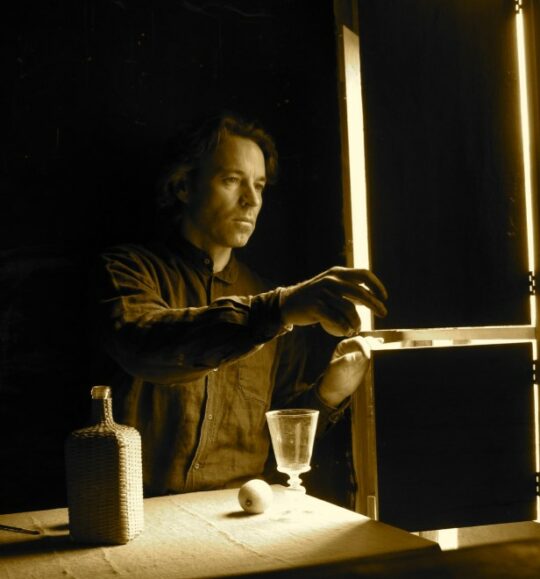 Pierre-Yves Russo was born in 1967 in the Val d'Oise, the land of inspiration for the great French painters.
A graduate in Philosophy and Aesthetics from the Sorbonne in Paris IV, he furthered his knowledge of the techniques of the Old Masters at the French Institute for the Restoration of Works of Art (IFROA).
The painter leads us to rediscover initial beauty. A timeless artist, his paintings are veritable triggers of emotion.
His oils on wood take us on a journey, stimulating our imagination and awakening our deepest memories. His compositions strike a balance between geometric rigour and fragility, between reflection and chance.
An alchemist rather than a magician, Pierre-Yves Russo applies very thin layers of paint before adding finely diluted amber to his works, to reproduce the effect of natural light.
Video
More info about this artist?