Biography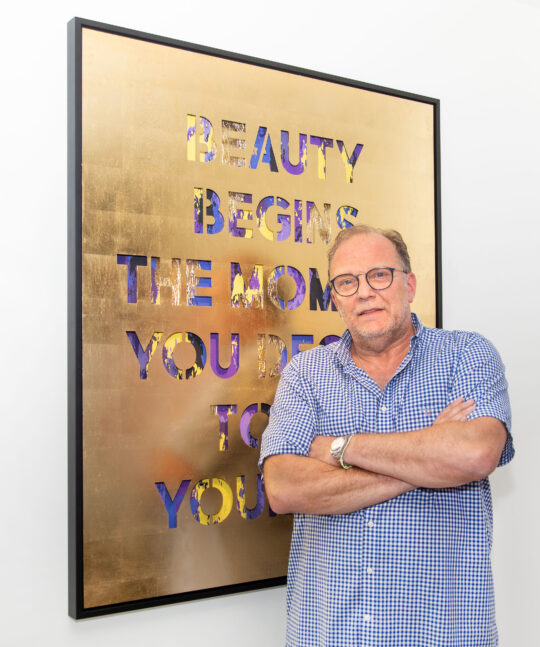 Devin Miles was born on May 12th, 1961 in North Rhine-Westphalia and currently lives with his wife and three children near Hamburg.
After his training as a graphic designer and the resulting creative occupation with various materials and working methods, he concentrated fully on art from 2001.
Through his close interest in the design principles and techniques of Pop Art, the works of Andy Warhol, Robert Rauschenberg or Tom Wesselmann, he developed various methods of colour application, ranging from brushwork to the use of airbrushes and hand screen printing.
The plates of various sizes are brushed and painted by hand and printed with durable, lightfast colours.
The works are partially sealed with a special, high-quality surface treatment that on the one hand protects them and on the other hand gives them a very special sheen, similar to the traditional varnish of a classic oil painting.
Since 2017, works in aluminium have been developed and works with an enamel effect have been created.
More info about this artist?