Biography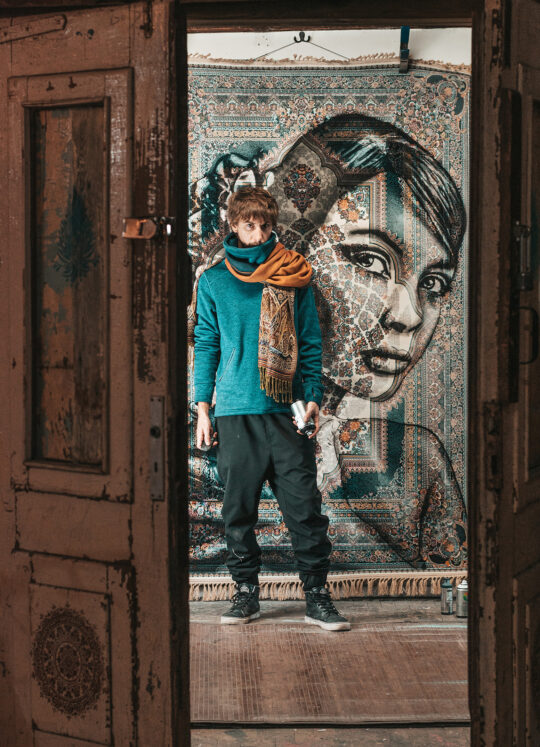 Mateo is a french artist based in Montreal. He is best known for his baroque street art inspired by ornaments from around the world, as well as for his striking oriental carpet paintings, resulting in a mix of urban art with the heritage of ancient cultures. The art of Mateo questions the perception and impact of traditional and ancient wisdom in our western societies nowadays.
His iconic painted traditional carpets featuring striking feminine features adorned with ancient motifs as well as spiritual metaphors, forces us to question our cultural identity and universal consciousness in a relentless system that pushes for uniformity in contemporary mass culture.
After a decade-long globe-trot, leaving his mark by painting walls along his path, he's now exhibited in galleries around the world along with famous artists Obey, Hush, FinDac, MrBrainwash, JonOne and grandmasters like Basquiat, Keith Haring, Warhol, Miro, Picasso, Dali…
After 10 years of painting in the streets of the world, Mateo has studied and used the art of ornamentation in most of his work. Paint on a carpet creates a coherent bridge between his practice outside and inside. Traditionally woven by women, these carpets are placed horizontally on the ground to walk on it. In this case, the position of the carpet will be reversed and displayed vertically to represent the face of a strong woman with ornamented skin.
Video
More info about this artist?