Biography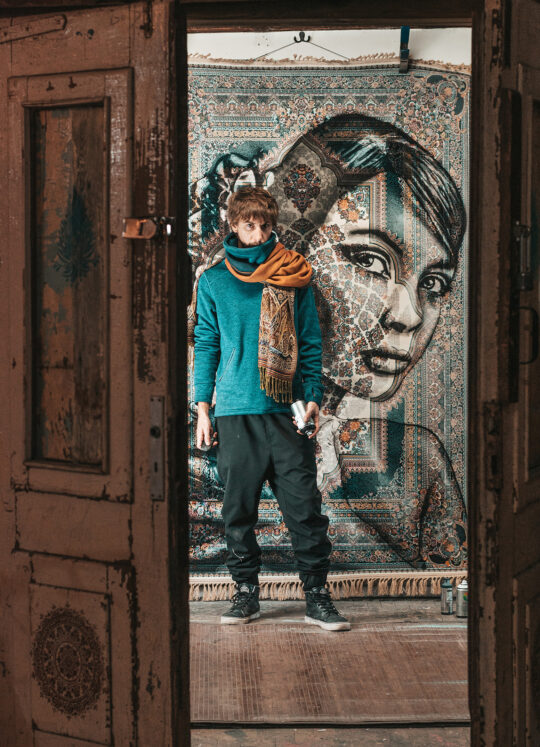 Born in 1985, Matéo is a French artist based in Montreal. Curious and erudite, he draws inspiration from his past travels.
His humanistic approach reconnects him with fundamental inspirations.
Through his portraits of women on authentic Persian rugs, the artist questions cultural identity while rehabilitating ancestral cultures.
Mateo's art focuses on the perception and impact of traditional wisdom in today's Western societies.
Paying great attention to details such as ornaments, Mateo uses them as make-up and tattoos on his characters. This work accentuates the depth and strength of his portraits.
By playing on contrasts, highlighting details and inventing gestures for his models, the artist gives them a real personality.
Video
More info about this artist?