Biography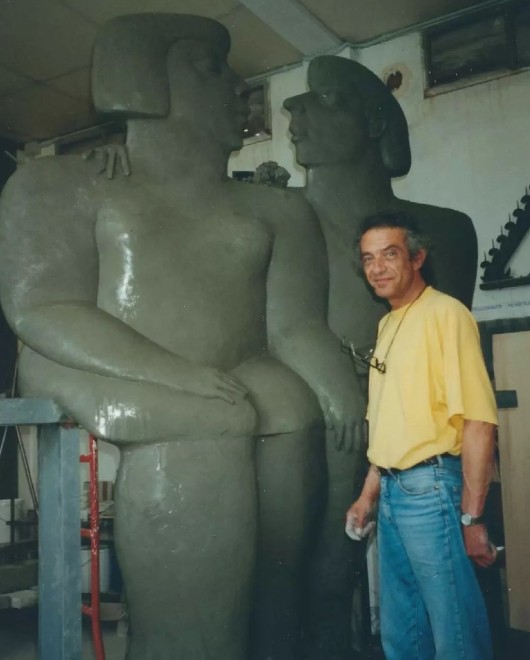 Born in 1950 and died in 2014, Belgian sculptor Kobe (Jacques Saelens), trained at the Royal Academy of Fine Arts in Courtrai and began his career as a teacher at the Academy of Fine Arts in Deinze.
Fascinated by the ancient cultures of Central and South America, Africa and Asia, he developed his artistic vision by travelling the world.
In his search for beauty and purity, Kobe strips away the anecdotal to retain only the essential.
With his mathematical approach, he plays with angles and perspective to achieve perfection of line.
Between the finesse of the sculpted work and the voluptuousness of the forms, his ingeniously simple creations convey feelings that are as universal as they are timeless, such as love, happiness and friendship.
Kobe died in 2014, leaving behind an impressive body of work.
More info about this artist?