Biography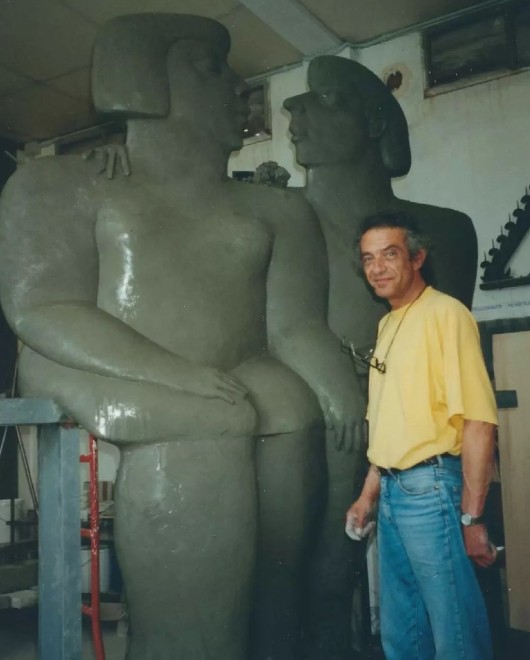 KOBE (Jacques Saelens) was born on September 4th,1950 in Kortrijk (Belgium). From 1972 to 1974, he studied plastic arts and specialised in sculpture in Ghent and Brussels.
In 1979, he taught at the Academy of Fine Arts in Deinze. He was also commissioned by the National Flax Museum in Kortrijk to create hyper-realistic figures and horses.
Fascinated by the ancient cultures of Central and South America, Africa and Asia, his work and style began to take shape in the early 1990s: it is the synthesis of many years of travel and study. 
In 1995, he moved to Pietrasanta, a place famous for its foundries and close to the Carrara marble quarries. 
Fantasy is present, but order returns at the moment of the realization in three dimensions. Once satisfied, the artist begins to shape the wet clay to 'build' around a carefully considered frame. 
Then comes the plaster, which is often planed, honed and polished for many hours. For weeks or even months, a sculpture will 'reside' in the studio.
More info about this artist?