Biography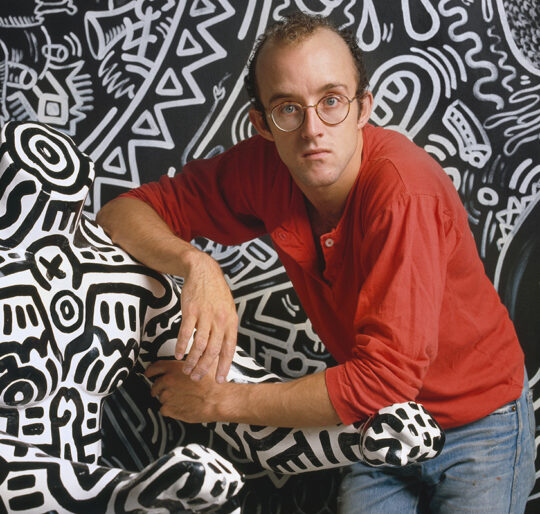 Keith Haring, born May 4, 1958, is an American cartoonist and artist who is considered an iconic figure in contemporary art and Pop Art. After graduating from high school in 1976, Haring enrolled at the Ivy School of Professional Art in Pittsburgh, but soon realized that he was not interested in a career as a graphic designer in advertising and, after two semesters, dropped out.
That same year, Haring moved to New York and enrolled at the School of Visual Arts (SVA). In New York, Haring found a thriving alternative art community developing outside the gallery and museum system, in the streets, subways, clubs and old dance halls. Here he befriended fellow artists Kenny Scharf and Jean-Michel Basquiat, as well as performance artists and graffiti artists.
Haring experimented with performance, video, installation and collage, while always maintaining a strong commitment to drawing. In 1980, Haring found a very effective medium that allowed him to communicate with a wider audience. He began drawing with white chalk on black paper-covered billboards throughout the metro.
Between 1980 and 1985, Haring produced hundreds of these public drawings, sometimes creating as many as forty "underground drawings" in one day. The metro became, as Haring put it, a "laboratory" for developing his ideas and experimenting with his simple lines.
More info about this artist?