Biography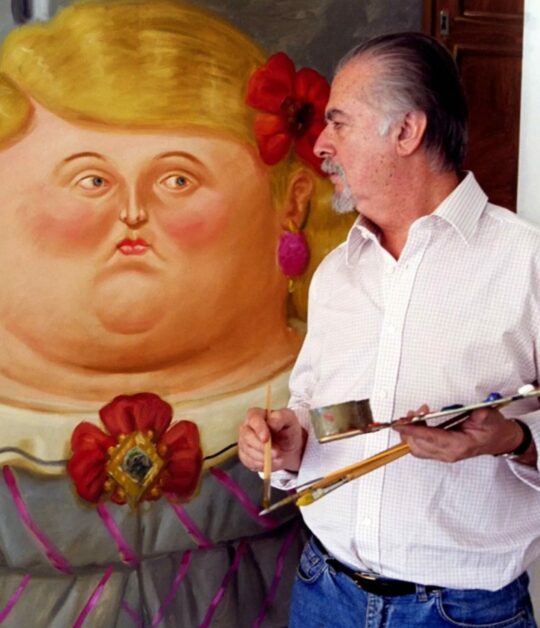 Fernando Botero, born on April 19th, 1932 in Medellín, Colombia, is famous for his paintings and sculptures depicting figures and animals of exaggerated proportions, reflecting the artist's taste for satire and caricature in his work.
Fernando Botero began exhibiting his paintings in Medellín in 1948 and later worked as a decorator in Bogotá.
Botero is known for the diversity of sources in his work, ranging from Colombian folk imagery to iconic artworks by Diego Velázquez, Pablo Picasso and Francisco de Goya.
A meeting with Dorothy Miller of MoMA in the early 1960s was a turning point in his career: she acquired his work at the height of abstraction and his work was shown in a major retrospective at the prestigious New York museum, establishing his international reputation.
In the 1970s, Fernando Botero moved to Paris, where he created large figurative sculptures with rounded forms.
His artworks have been exhibited at the MoMA in New York, the Maillol Museum in Paris, the Palazzo di Venezia in Rome, and the Hermitage Museum in Saint Petersburg.
More info about this artist?