Biography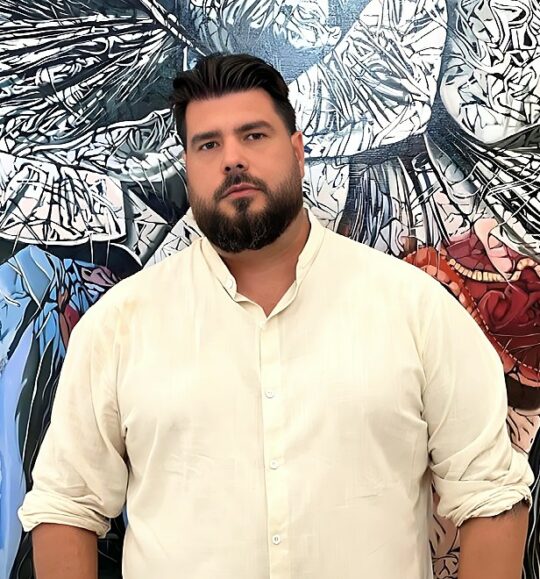 Born in Cuba in 1977, Noel Dobarganes considers time and memory to be fundamental issues. His majestic oil paintings on linen depict the relationship between man and nature.
The painter superimposes several layers of material, creating a complex structure of lines, zones, light effects and textures.
Through the intertwining of lines and the superimposition of layers of material, he brings out the complexity of the human psyche.
Each face becomes a labyrinth of visual symbols, with an enigma hidden behind every line. Like duels, his works challenge the viewer and their perception.
The artist often uses tools derived from surrealism: by combining elements that belong to different realities, he infuses an element of mystery into each of his creations.
More info about this artist?