Biography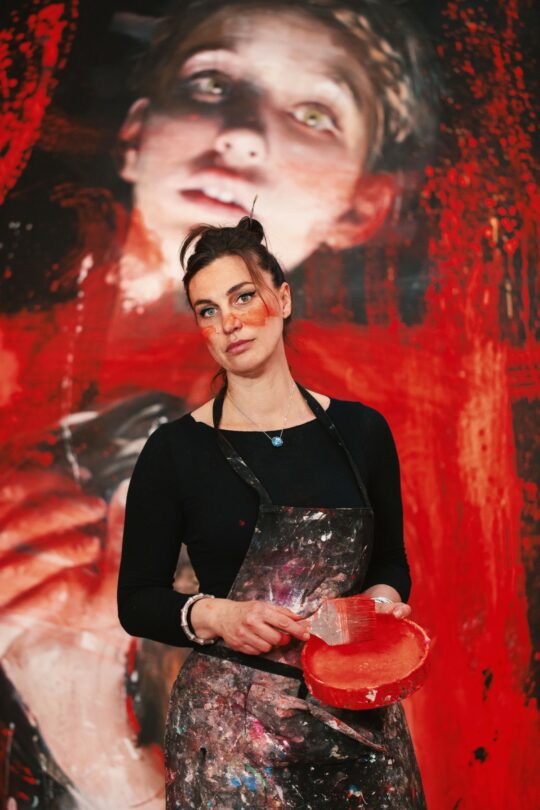 Roberta Coni was born in Marino (Rome) in 1976. She graduated from the Academy of Fine Arts in Rome in 1999. She studied in Spain and the United States. 
Primarily interested in the human figure, she mixes the classical technique of oil painting with heavy body paste made of bitumen, melted wax and glue. 
Since 2009, her artistic research has been geared toward large-scale paintings, in which the face often emerges from the shadows.
An interpretation of the contemplative soul aimed in continuous introspection. Her work is characterized by its strong realism while combining rougher materials. 
We discover female figures with poignant expressions, faces in the foreground, with detailed attention, almost lenticular.
The brush focuses on the skin and eyes, and in particular to the secret pulse of the pictorial surface. The faces are often marked by time flowing relentlessly on the skin, deforming and shaping it over the years, to reveal the soul. 
She has created a compendium of contemporary work as she integrates video with the visual language of her paintings. Lately she has begun an ambitious project related to the pictorial realization of the entire Divine Comedy by Dante Alighieri.
Video
More info about this artist?