Biography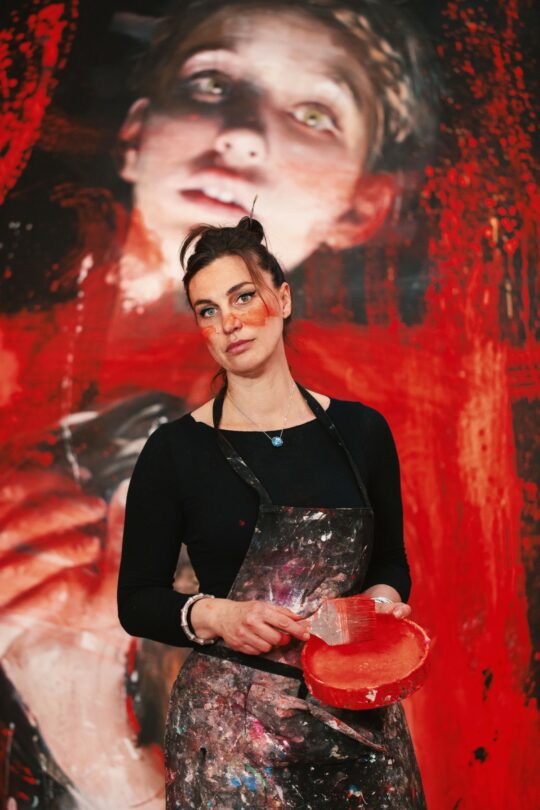 Roberta Coni is an Italian artist born in Marino in 1976.
Trained at the Academy of Fine Arts in Rome, she takes inspirations from her academic training (Jan Van Eyck, Johannes Vermeer and Rembrandt) in her current creations.
The artist's gift lies in precision and perception. Roberta Coni has the power to penetrate the soul: from the very first glance, she captures feelings, experiences and livingness on the retina.
Her iconic portraits are an invitation to continuous introspection. Her works are characterized by strong realism combined with raw materials.
The artist mixes the classic technique of oil painting with a heavy paste of bitumen, melted wax and glue. In some paintings, the viewer detects light impressions of bubble wrap or other materials, deposited on the surface while still wet.
As vivid as these images are, they never let you forget their own materiality. Techniques and materials may vary, but the artist's hand is always visible.
Video
More info about this artist?