Biography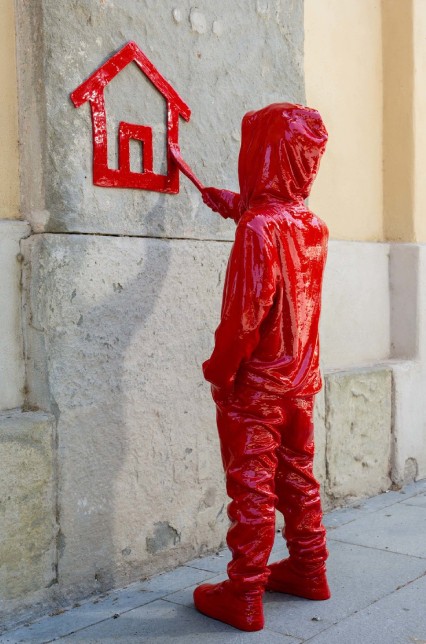 Artist and vigilante, James Colomina cultivates the mystery around his personality. Through red sculptures placed in the urban space, the Banksy of sculpture denounces and questions society and politics in a nuanced and impactful way.
This street-art enthusiast (born around 1975) grew up in Limoux in the Aude region. His mother being a nursery assistant, he was – from a very young age – surrounded by the children of the DASS. After a "chaotic" schooling, James Colomina felt a need for success, for revenge, and decided, almost by chance, to go into dental prosthetics.
In order to escape the boredom that he found in after his working hours the prosthetist began to divert his time and attention to modelling new body parts.
After years of working secretly, James Colomina unveiled his first sculpture on the roof of his studio in 2017. Since then his passion has been to take his artworks out into the street to stage them as in a play. Carried away by adrenaline and a taste for risk he now installs them at night in the heart of the world's biggest cities.
More info about this artist?