Biography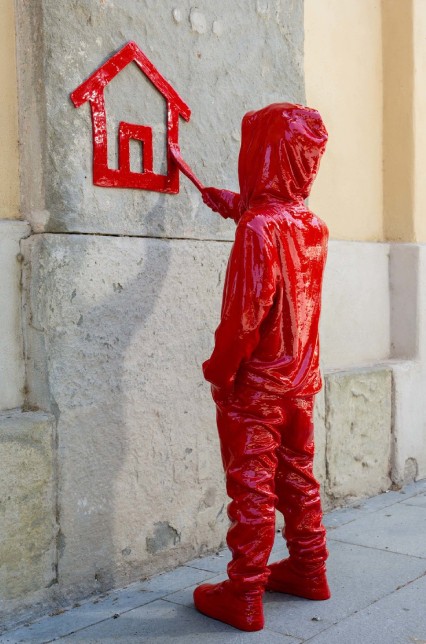 Toulousian artist and vigilante, James Colomina cultivates a sense of mystery around his personality.
The Banksy of sculpture questions society and politics with his corrosive poetry, and his red artworks are secretly placed in urban spaces.
This "humanist street artist" is by nature hypersensitive to the cruelty of current events and creates artworks that ironically express the human condition.
Through the figure of the omnipresent child in his creations, James Colomina denounces adult manipulation of the naive and candid child.
A true artistic signature, his iconic colour, "Rouge Colomina" enables him to convey a wide range of messages and emotions, from violence to gentleness.
More info about this artist?