Biography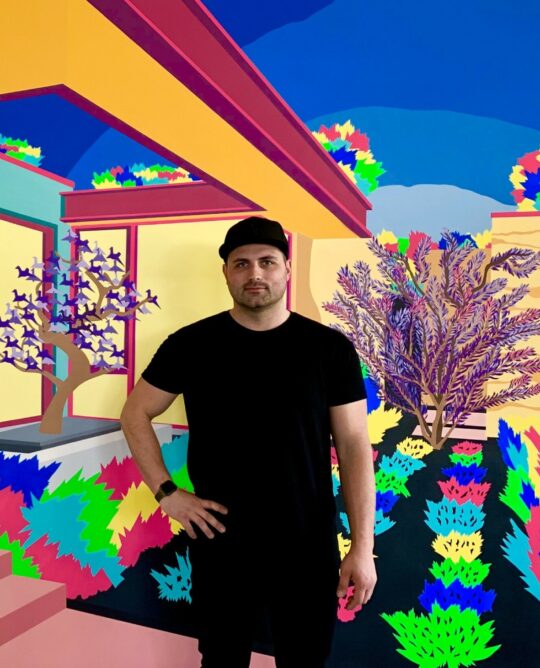 Michael Callas is a Los Angeles-based visual artist known for his architectural and renaissance work. From an early age, Michael Callas developed a passion for mechanics and engineering.
He created sophisticated furniture and interiors using advanced construction techniques. Pursuing his passion, he began to study architecture. At the end of the 2000s, this self-taught man finally dropped out of architecture school and devoted himself full-time to his art.
His experience as a draughtsman and designer is an indispensable asset in the development of his technique. Michael Callas' paintings resemble familiar images in our visual lexicon. His works are at the junction between pop art, street art, graphic design and drawing.
His methodology is premeditated. Each creation begins as a mathematical equation: a rigorous progression of scaling, drafting, mapping and hand-cutting of models in order to precisely design an image ready for spray. 
Once this creative process is complete, Michael Callas can then unleash the colour on his work to give it a unique and striking look. The artist continues to develop his painting style with a more refined technicality and fluidity.
More info about this artist?