Biographie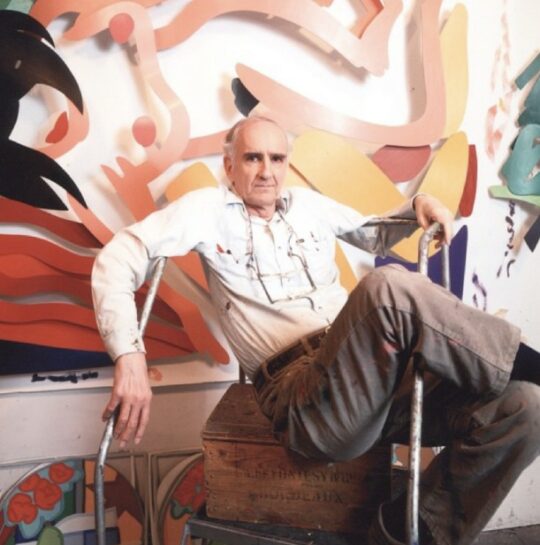 Tom Wesselmann est un peintre américain né à Cincinnati (Ohio) en 1931. Il est l'un des chefs de file du mouvement Pop Art américain. En réponse à son enrôlement dans l'armée en 1952, il commence à dessiner. Il reprend ensuite ses études à la « Cincinnati Art Academy » en 1954 et à la « Cooper Union for the Advancement of Science and Art » à New York en 1956.
En 1959, il réalise de petits collages abstraits, sous l'influence de Matisse et de De Koooning, deux modèles opposés. En 1960, il peint essentiellement des objets et des paysages. En 1961, sa première exposition personnelle a lieu à New York.
En 1963, il participe à l'exposition « Pop goes the East » au 'Contemporary Arts Museum' de Houston. Dans les années 70, il travaille sur des tableaux qu'il décroche du mur, annulant par cette action la distinction entre peinture et sculpture.
Son travail peut être divisé en deux grandes séries : les nus féminins et les natures mortes réalisées avec des objets trouvés et des collages d'images découpées dans des magazines.
Plus d'info sur cet artiste ?