Biographie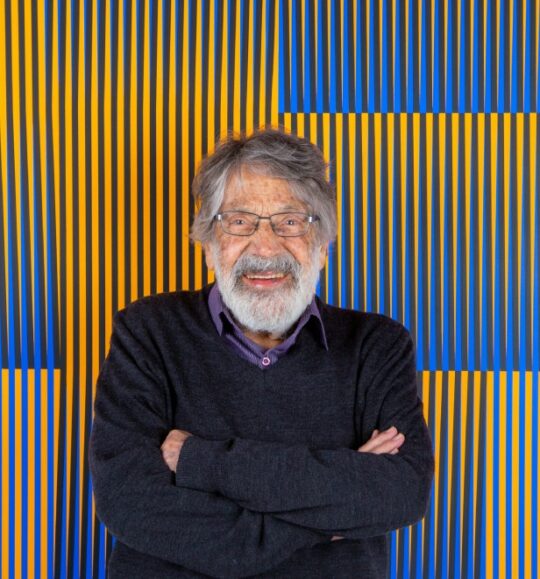 Carlos Cruz-Diez est un artiste français d'origine vénézuélienne né le 17 août 1923 à Caracas et mort le 27 juillet 2019 à Neuilly-sur-Seine. Il est considéré comme l'un des plus grands représentants de l'art optique et cinétique au monde.
Ses recherches et ses propositions ont apporté à l'art une nouvelle compréhension du phénomène chromatique, ce qui en fait l'un des plus importants artistes de l'art cinétique de notre temps.
Il a réussi à démontrer que la couleur, en interaction avec l'observateur, devient une réalité autonome qui existe sans l'aide de la forme ni le besoin d'un support. En plus de 70 ans de carrière artistique, Carlos Cruz-Diez a développé huit recherches sur l'autonomie de la couleur.
Il a réalisé plus d'une centaine d'intégrations artistiques dans l'espace public et ses oeuvres font partie des collections permanentes du Museum of Modern Art (MoMA) de New York ; Tate Modern, Londres ; Centre Pompidou, Paris ; Museum of Fine Arts, Houston, entre autres.
Il a fondé trois ateliers d'art, à Caracas, à Paris et au Panama, ainsi que la Cruz-Diez Art Foundation à Houston. Il a reçu la Légion d'honneur, parmi d'autres prix et reconnaissances.
Plus d'info sur cet artiste ?