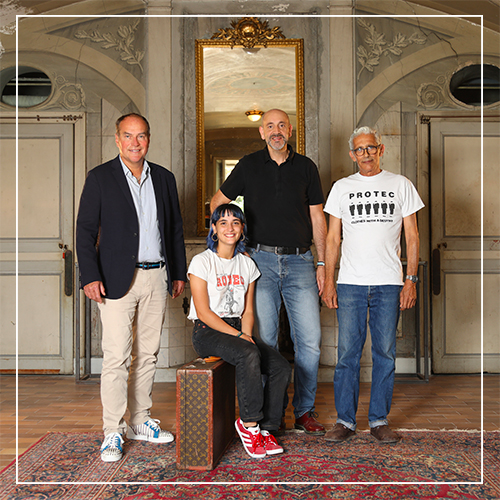 Meeting between Bruno Catalano and the winners of the #brunocatalanoexperience competition
Beyond gender, language and borders, their passion for Bruno Catalano's art brought them together,
 
On 4 April, Bruno Catalano announced the winners of his Instagram competition,  #brunocatalanoexperience
He was seduced by the fragility emanating from the approach of Aurora Ro, a young art student in Venice (Italy). The confident and vigorous step of Abraham Dali- Swiss by adoption – traveller criss-crossing the world and the story of Philippe Parain hand in hand with his mother – suffering from Alzheimer's disease.
 
On 14 September, the sculptor met them in his studio in the south of France.
During this emotional exchange, the artist revealed some of his intimacy and his creative process.
Soon, 70 cm sculptures of these new muses will be created and exhibited in galleries.
 
Galeries Bartoux is proud to accompany the sculptor in this human and artistic adventure. Art has no borders, it goes beyond the walls of the galleries to reach the greatest number of people … this is our philosophy !