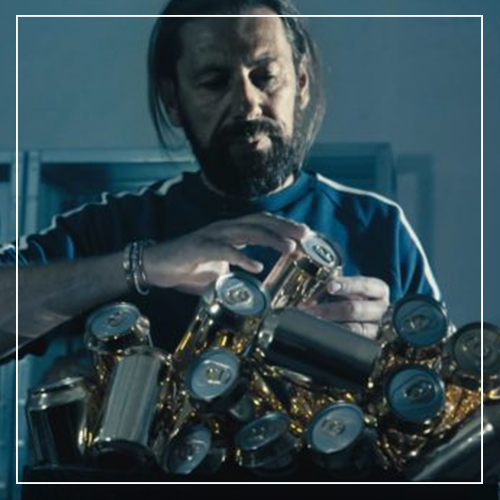 FRED ALLARD X LUTETIA
Welcome to Fred Allard's studio
The famous artist Fred Allard soon settles in a mythical place in the 6th arrondissement. A gallery entirely dedicated to his works and his universe is set up at Hotel LUTETIA… #June2019 #Paris
Fred Allard's sculptures are recognizable at first sight. The artist mainly uses the technique of inclusion, described in mineralogy as the confinement of a foreign body in a material.
This unique and artisanal technique was developed and refined by Fred Allard in his family workshop in the Nice region.
There, he composes and sculpts, compresses and crystallizes into resin inclusions iconic products belonging to the collective imagination, from the street to luxury, which have learned to live together.
His gesture is expressive, enthusiastic; the colours are bright, striking. Fred Allard draws his inspiration from the protean current of the Nice school, notably Caesar and his compressions, Arman for his inclusions.
The artist's state of mind and his reflection are also inherited from his career: from the fashion laboratory he created several years ago, he keeps a culture, references and language. He uses them and diverts them at will in his creative work, largely imbued with pop culture.
Fred Allard
Hôtel Lutetia – Paris
45,Boulevard Raspail
75006 Paris