BRUNO CATALANO'S NEW UNDERWATER VOYAGE
On Monday september 5th,was held the ceremony of immersion of the traveler "PIERRE-DAVID BÉTON" of Bruno Catalano in the Subaquatic Museum of Marseille.
It is at a depth of 5 meters, in the heart of this first artificial and scientific reef, that this sculpture, composed of 2.2 tons of organic marine cement, will evolve with the flora and fauna of the Marseilles coastline.
Through this project, the former sailor participates in the awareness of the general public to the beauty and fragility of the seas and oceans.
Galeries Bartoux is proud to support Bruno Catalano in this artistic and personal achievement. The art of this great and humble artist takes today in a new dimension.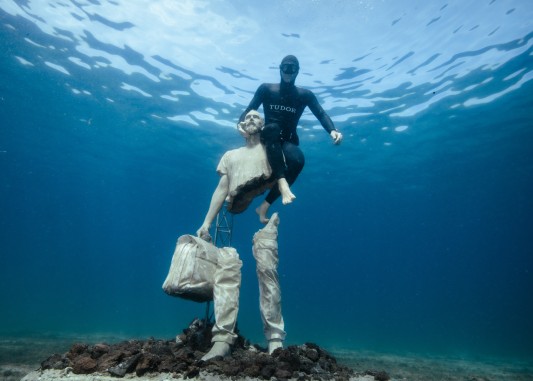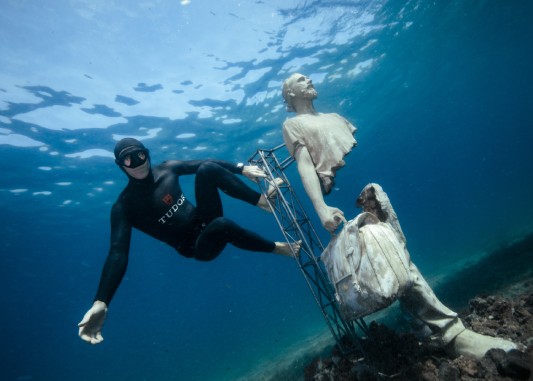 Photos © Guillaume Ruoppolo 
Video © Cinemarine