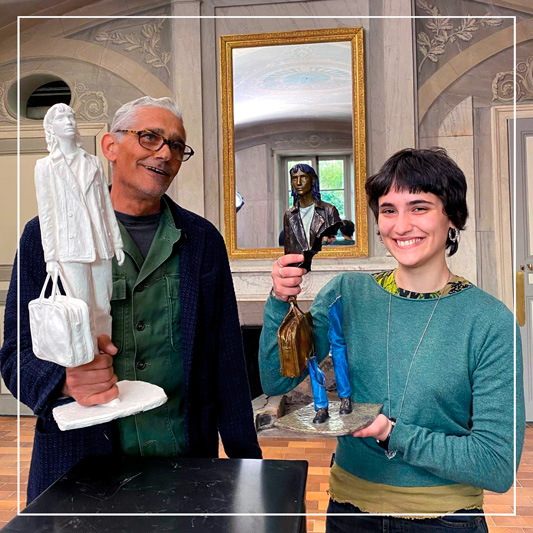 BRUNO CATALANO – CONTEST
A generous gift for his collectors
"Genius lies in instinct" – Friedrich Nietzsche
After a year of work, artist Bruno Catalano has just unveiled the sculptures of the winners of his great Instagram contest: #brunocatalanoexperience.
Guided by his mysterious artist instinct, he selected a young Italian student, a travel lover and a son holding his sick mother by the hand.
Last week, Bruno Catalano presented each of his new models with a copy of their sculpture: a shocking revelation, as he was able to bring to light physical and emotional aspects of the winners that they themselves sometimes inaugurated:
"When I discovered my sculpture I was struck by the confident, assured look. It is a facet of my personality that I was not aware of but that Bruno Catalano was able to represent" – Aurora Ro
True catalysts of emotions, these works of art, with their original stories and themes, have already moved art lovers.
Find them in exclusivity in the Bartoux Galleries all over the world.