Biography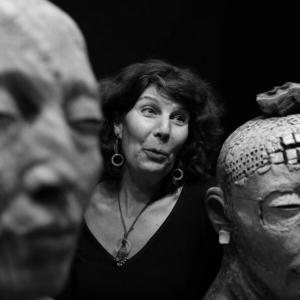 Gaelle Weissberg was born in Los Angeles , California in 1960, grew up in New Zealand (1964 – 1984), returned to San Francisco (1984 – 1993) where she exhibited in museums in New York, San Francisco Bay Area and Los Angeles. Since 1993 she has lived and worked permanently in France.
The work of Gaelle Weissberg has its roots in a love of the philosophies and cultures of various indigenous peoples throughout the world.
Her bustes, appreciated for their strong "presence", are ancient, present, and futuristic at the same time. A boiling , balancing act between primal energy and scientific rationality.
More info about this artist?