Biography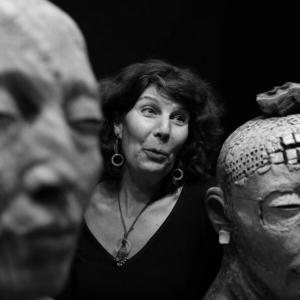 Born in Los Angeles in 1960, Gaelle Weissberg spent her childhood in New Zealand.
A self-taught artist, her work stems from a love of the cultures and philosophies of various indigenous tribes.
Her busts, which are ancient, as well as contemporary and futuristic, are a seething artistic act in which primitive energy meets scientific rationality.
With hypnotic force, the gaze of her sculptures pierce us, capable of seeing beyond our individuality and even our times.
Skin-deep, they conjure up fragmented memories, textured by erosion and the marks left by time.
The hairstyles that adorn their faces symbolise the wisdom and inner wealth they carry with them… Gaelle Weissberg offers us an optimistic and hopeful vision of our civilisation.
More info about this artist?