Biography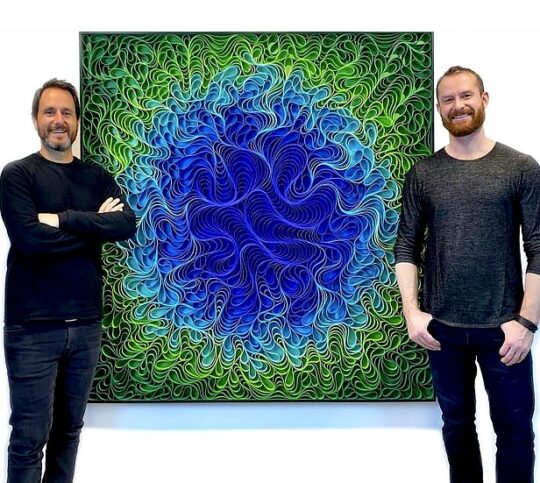 Jason Hallman and Stephen Stum are an artist duo based in the Pacific Northwest. The artists have combined their names Stum and Hallman to create Stallman.
Stallman, pioneer of a new technique they call Canvas on Edge, a new art form using paint and canvas as sculpture.
They take canvas and paint and give these materials a creative interpretation. The canvas takes on the main role: creating form, highlight and movement.
Canvas cut into strips, then glued together by the edge of the width, creates a raised line and, seen at an angle, fields of color appear as perspective changes.
Each length of painted canvas is linked both to itself and to the background, creating a rigid structure within the frame.
The hue of the painted canvas is reflected on the background, creating a spectrum of colors. Using reflected light, pigment and structure, they multiply the hues and tones in each sculpture.
Video
More info about this artist?