Biography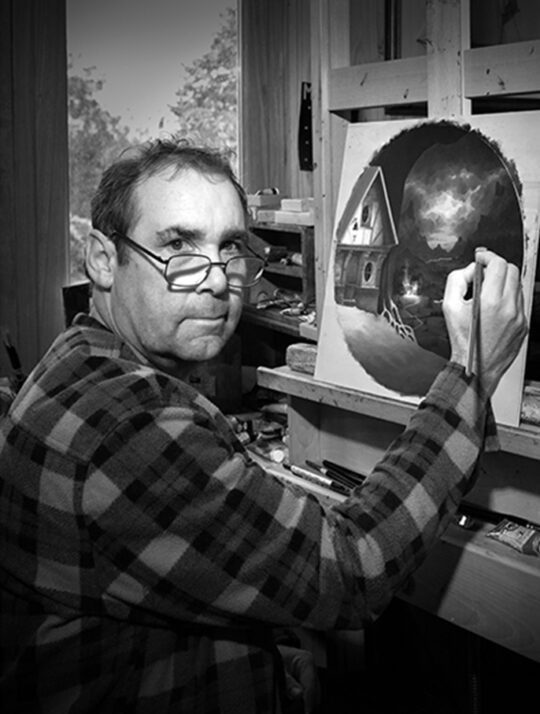 Marc Peltzer was born on December 2nd 1962 in Saint Germain en Laye. Of Belgian origin through his paternal grandfather, Marc PELTZER has always been influenced by Flemish painters, their chiaroscuro and their particular light.
Today his nocturnal paintings representing imaginary cities and landscapes are inspired by this specific, almost magical atmosphere. In his works he seeks a harmony between human constructions and the nature that surrounds them.
These towns and villages fit perfectly into the landscapes he imagines, always using the same natural materials: stone and wood.
They are an extension of it, as a reminder that man is not above the nature that surrounds him, but that he is, in a way, the guarantor of the balance of the world.
More info about this artist?