Biography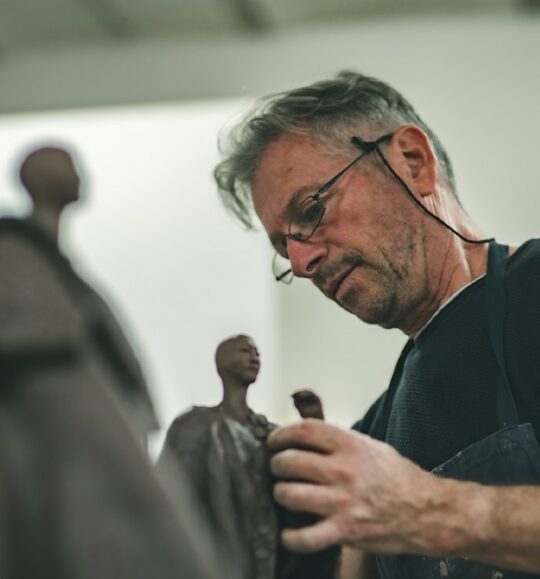 Paul Beckrich is a French artist born in 1955. At the age of 21, he discovered his vocation during a course in throwing and enamelling.
Since 2006, he has devoted himself mainly to creating figures in fired ceramics, using the raku technique, and in bronze.
His subjects are inspired by his many travels across Africa and Asia, to which he lends an astonishing blend of movement and lightness.
His sculptures are dressed in folkloric or medieval garments, the materials of which are rendered in an incredibly natural way by the quality of his patinas: colourful, shimmering, silky and luminous.
The finesse of the chiselling in his work brings out the full relief of the drapery and pleats in the fabrics of his figures.
Video
More info about this artist?