Biography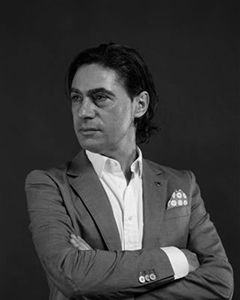 Pasquale Di Fazio was born in 1960 in Lavello, Italy. He then lived in Milan where he spent his school years.
Later, he worked in the textile industry where he had the opportunity to develop his passion for drawing and painting. He was an autodidact artist and since 1985 he totally devoted to his painting. He displayed his work for the first time in Milan in 1990. From that time, he has been presenting his paintings in Europe, Russia and in the United States of America. Pasquale Di Fazio's work exposes a poetic atmosphere in which work on light is full of emotion and sensibility and guides the audience to an imaginary and secret world. The colors used are bright and intense. The forms melt and blend to achieve complete abstraction.
More info about this artist?