Biography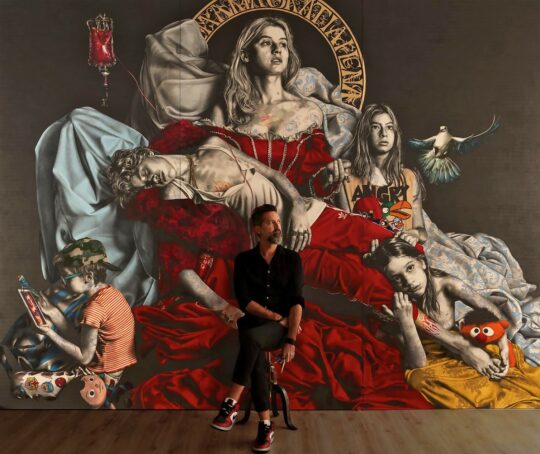 Gabriel Moreno is a Spanish artist based in Madrid, a draughtsman, engraver and painter who graduated from the Fine Arts Department of the University of Seville. After being selected among the 20 new illustration talents by London base magazine Computer Arts magazine, he will start his upward career as an illustrator.
Recently honoured by the Los Angeles Times, which offered him the opportunity to illustrate his coverage, he has also worked with prestigious clients such as Coca-Cola, Nike, Fiat, Jim Beam, Vogele, Universal Music, Snickers, Fnac and Marlboro.
His bold use of colour, his imagination and his modern and unstructured style have earned him the opportunity to work for the largest advertising agencies. Defender of the simplicity of methods, Gabriel Moreno transcends pencils and pastels in a breath of pictorial sensuality that leaves no one indifferent.
More info about this artist?