Biography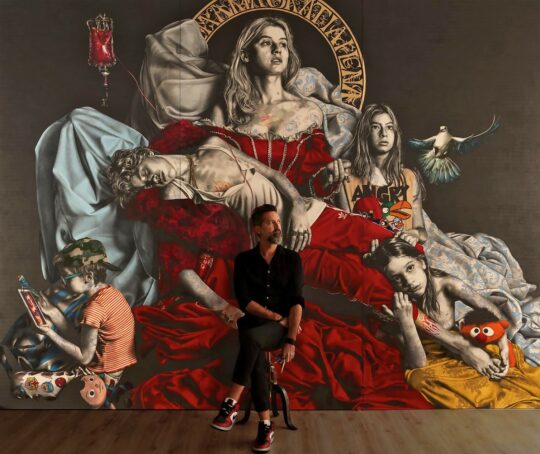 Gabriel Moreno is a Madrid-based Spanish artist, draughtsman, engraver and painter who graduated in Fine Arts from the University of Seville.
Influenced by the Renaissance masters and Baroque aesthetics, he modernizes religious iconography to create striking aesthetic contrasts.
Through graphic design, elegant lines and the bold use of colour, his work evokes the beauty and sensuality of women, living between the harshness of their tattoos, their actions and the role they play in contemporary society.
Defender of the simplicity of methods, Gabriel Moreno transcends pencils and pastels in a breath of pictorial sensuality that leaves no one indifferent.
More info about this artist?