MARIE-PAULE DEVILLE CHABROLLE
Biography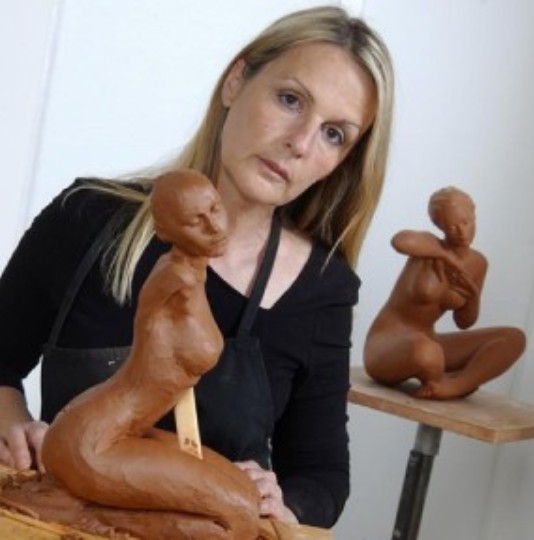 Marie-Paule DEVILLE CHABROLLE is a French painter and sculptor born in Morocco in 1952. Her approach is a personal adventure.
Each encounter, each country crossed, each image seen, each emotion experienced contributes to her creation. Sculptures and sanguines form a whole, a global approach.
She studied for two years at the Faculty of Plastic Arts in Phnom Penh, Cambodia, and then spent two years at the School of Fine Arts in Pau.
The ochres and golds of Morocco, the obvious beauty of Khmer sculptures where a world of balance and silence emerges, everything has left its mark.
It is through the density of memory that one must still seek out this strong desire for a time that is retained rather than suspended. Today she explores new landscapes populated by characters from a legend that is entirely her own.
She has been distinguished by the Accademia Internationale "Greci Marino" in Italy. In 2000 she was chosen to create the Marianne de l'An 2000 under the features of Laetitia Casta. In 2005, Marie-Paule DEVILLE CHABROLLE collaborates with the brand DAUM, transforming her bronze works into crystal sculptures.
More info about this artist?