Biography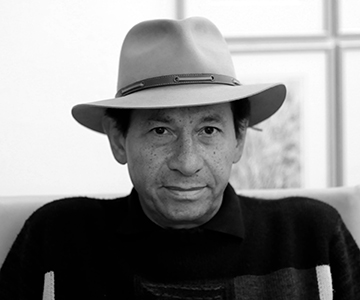 Lothar Vigelandzoon was born in Paramaribo, Surinam. He lived in the Netherlands from 1966 to 2000 and is now living in Vence, France, where he is active as a sculptor. Lothar exposes in France (Paris, Cannes and St. Paul de Vence), Norway and the Netherlands.
Sculptural beauty, inspired by daily life plays an important part in the artist's work. Lothar makes bronze sculptures, using the method of cire perdu. By using different patines on his sculptures he tries to soften the bronze.
The realistic colored fruit, as well as the other figurative sculptures are characterized by movement and balance, and leaves sufficient space for the viewer's own fantasy.
Video
More info about this artist?