Biography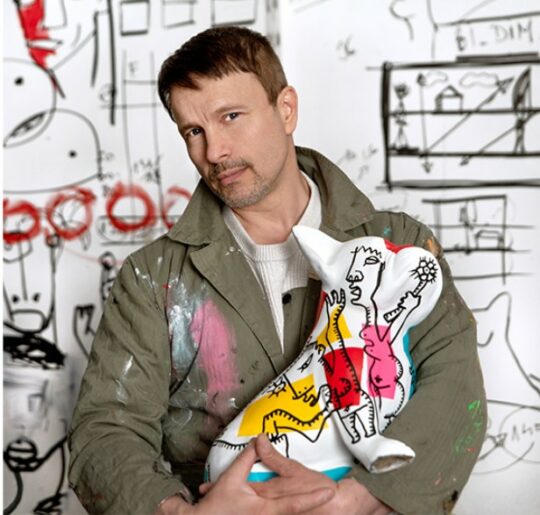 Julien Marinetti is a painter, sculptor and engraver. Born in 1967 in Paris, he grew up in the Saint-Germain-des-Prés district, where arts and crafts were flourishing.
He studied drawing and sculpture at the Ateliers de la Grande Chaumière, then at the renowned École du Louvre, and finally moved on to the studios of Edmond Heuzé and Paul Belmondo, as well as the galleries.
Julien Marinetti is an obstinate creator. He is He is constantly seeking to explore new forms and techniques in order to work on his art and open it up to a new dimension.
His favourite material is bronze, which he uses to produce his now emblematic sculptures "PANDA B" and "DOGGY JOHN".
He freed himself from convention, and sculpture became the privileged medium for his own painting: from this fusion he created what he calls the "Syncretism of art".
Video
More info about this artist?