Biography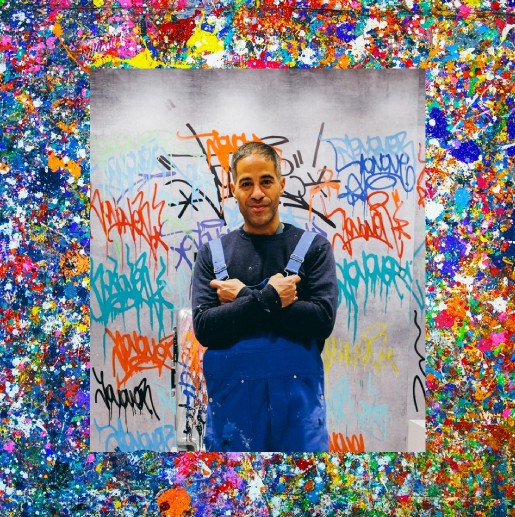 John Perello, better known as JonOne, was born in the Harlem district of New York in 1963. At 17 he was first introduced to graffiti by his childhood friend, White Man, tagging his name followed by 156 (his street number) on the walls and trains of his neighborhood, soon followed by those of all New York.
According to him, "The underground is a museum that runs through the city." He created the "156 All Starz" graffiti collective in 1984 and met with Bando, residing in New York at that time.
He began painting on canvas in the "Ephemeral Hospital" studio with A-One, Sharp, Ash, JayOne et Skki, without giving up Graffiti.
He soon made a name in Parisian artistic circles with his works on canvas and exhibited his work in 1990 at 'Gallery 45 Gleditsch' in Berlin and participated in 1991 in the 'Paris Graffiti' exhibition, rue Chapon in Paris.
At an auction in 2007, Match Point was bought by a New York collector for € 24,800. This auction is the highest bid ever achieved in France for a Graffiti artwork.
More info about this artist?