Biography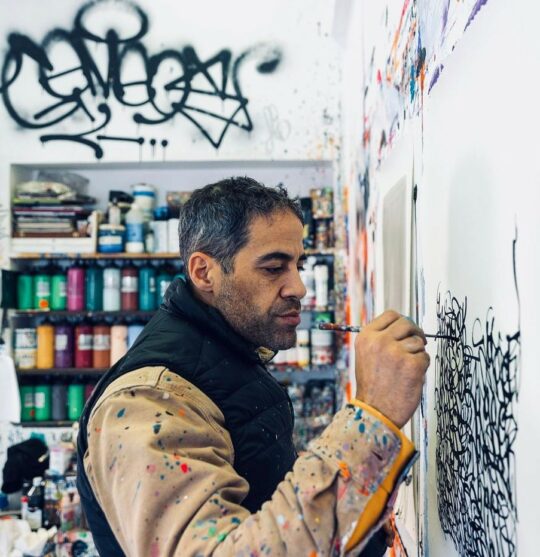 John Andrew Perello, also known as JonOne, was born in New York in 1963.
At the age of 17, he made his debut in the world of graffiti thanks to his childhood friend White Man.
A self-taught artist, JonOne began painting on canvas in 1985, leaving his indelible mark.
A pioneer of street art and a master of lyrical abstraction, his works share his vision of tomorrow's world of freedom, tolerance and generosity.
Sharing his joy and enthusiasm is essential to him.
A campaigner for social and racial justice and climate change, JonOne expresses his convictions in his creations through colures and projections of vivid paint.
More info about this artist?