Biography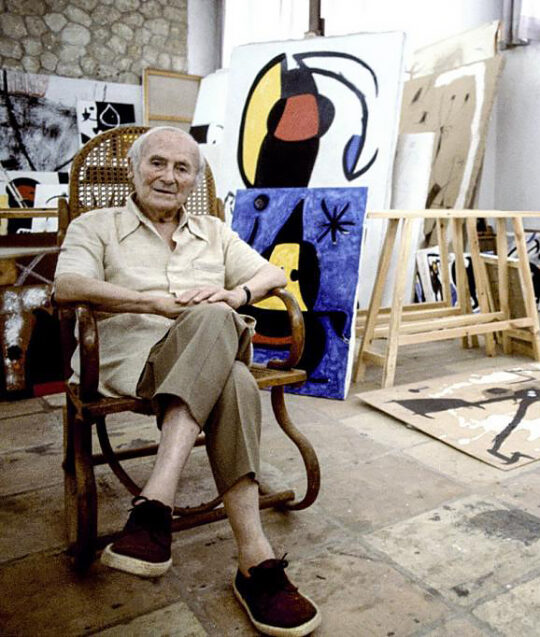 Joan Miro was a Catalan artist born in Barcelona in 1893. A painter, sculptor, engraver and ceramist, Joan Miro was one of the main representatives of the Surrealist movement, marked by the exuberant character of his native province.
At the beginning, he showed strong Fauvist, Cubist and Expressionist influences before evolving towards a flat painting marked by a certain naivety and then sliding towards a more dreamlike work in a Surrealist spirit.
From 1923 onwards, he created a style free of cubism in which a fantastic universe populated by strange symbols and geometric forms was born from his imagination.
Miro tends towards an original combination of sometimes disturbing and sometimes joyful elements that plunge into the unconscious, the imagination and poetry. His world is often magical and strange.
Over time, his paintings become more abstract and the forms more organic, even though a theme is always recognisable.
More info about this artist?