Biography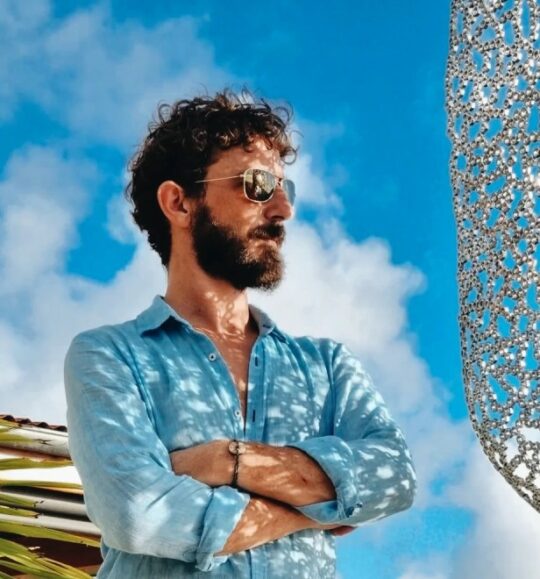 Jean Martin is a metal welder by profession, he diverts his skills to design sculptures in stainless steel. His activity as a welder allowed him to discover the work of stainless steel. 
His works are made with nearly 20,000 bolts, all individually welded. The artist's creations are meticulously polished to acquire an impeccable shine. Working mainly with curves, his sculptures have a fluid and airy appearance.
His post-classical deities blend with their environment while resisting rain and marine elements.
While traveling around the island of St. Barts, he discovered and worked in sumptuous villas with wonderful views.
From his years of building railings, Jean Martin was able to perfect his knowledge of the material and understand its mechanisms. It took him some time to find his true artistic fiber: after several attempts, he began to accomplish his work by creating his sculptures in bolts.
More info about this artist?