Biography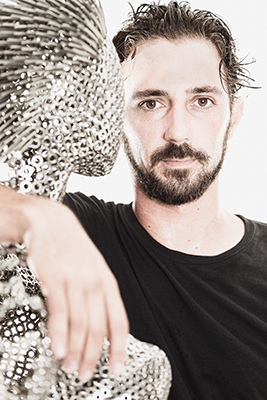 "I try to combine the elegance of polished metal and the grace of gods with the refinement of villas."
Jean Martin is a metal welder by profession, he diverts his skills to design stainless steel sculptures.
His works are made with nearly 20,000 nuts, all individually welded. The artist's creations are meticulously polished to acquire an impeccable shine. Working mainly with curves, his sculptures have a fluid and airy appearance.
His post-classical deities blend with their surroundings while resisting rain and the elements.
More info about this artist?