Biography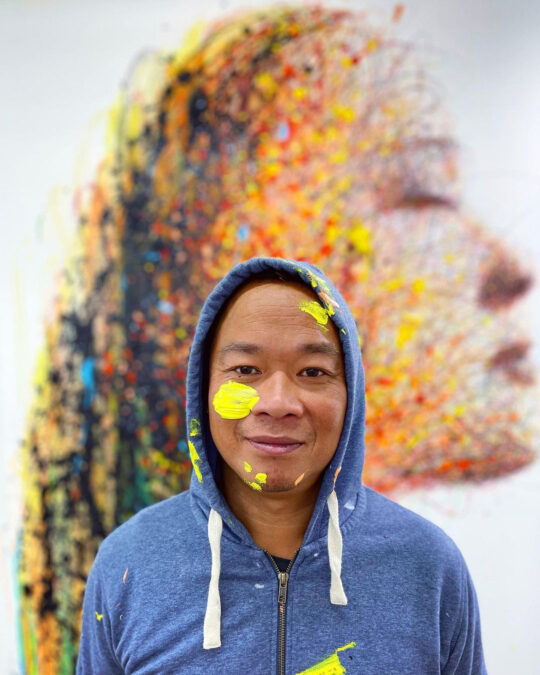 Born in Paris in 1972, Hom Nguyen is a self-taught artist with an instinctive style. A non-conformist personality, his works are just as non-conformist.
Working in charcoal, gouache felt tip, oil and even pen, each of his canvases appears to be a battle, a hand-to-hand encounter with the material from which emerges a desire to reveal the innermost depths of the human being through lines and colour.
The choice of colours, the application of the material and the liveliness of the gesture are always aimed at showing the world his vision of the human being beyond appearances.
His subtle representations address the duality of the invisible and the visible, the material and the immaterial. In this sense, Hom Nguyen prompts each of us to reflect, to introspect, on what we show of ourselves, what we try to hide and what we really are.
Video
More info about this artist?