Biography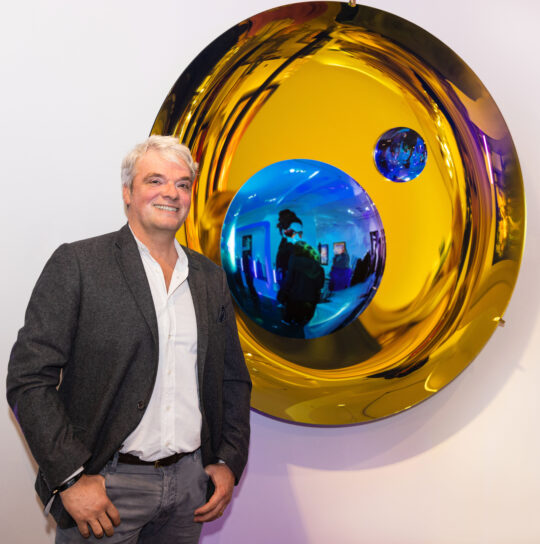 The works of the artist Christophe Gaignon are unique. The creation is entirely guided by his imagination as well as by the sum of the knowledge he has acquired during his life, in the artistic world with the best antique dealers and the greatest decorators.
In constant reflection, the artist is inspired by nature and music to design his moulded glass mirrors tinted in the mass.  
In his hands, the mirror loses its conventional shape to become a celestial eye, a window on the invisible, an abstract art object with a deep philosophical sense and a luminous interior detail.
His mirrors reflect his vision of the world, space and the transformation that occurs with reality at the moment of his contact with art. 
His work has already been used in projects by famous architects and decorators.
More info about this artist?