Biography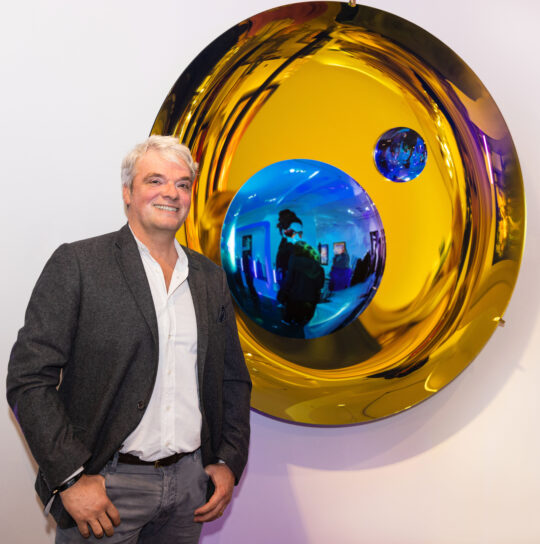 Christophe Gaignon is a self-taught French artist. His creations are entirely guided by his imagination and the knowledge he has acquired from famous antique dealers and decorators.
In each of his unique creations, the mirror loses its conventional form to become a celestial eye, a window onto the invisible, an abstract art object with a profound philosophical meaning.
A true alchemist, Christophe Gaignon has developed an extraordinary know-how, the secret of which he alone holds.
At the crossroads between researcher and collector, he harmoniously blends extra-transparent glass with recycled glass, bringing a new dimension to optical phenomena.
Between reflection and refraction, his uniquely coloured crystalline works reveal his vision of the world: pure and magical.
More info about this artist?