Biography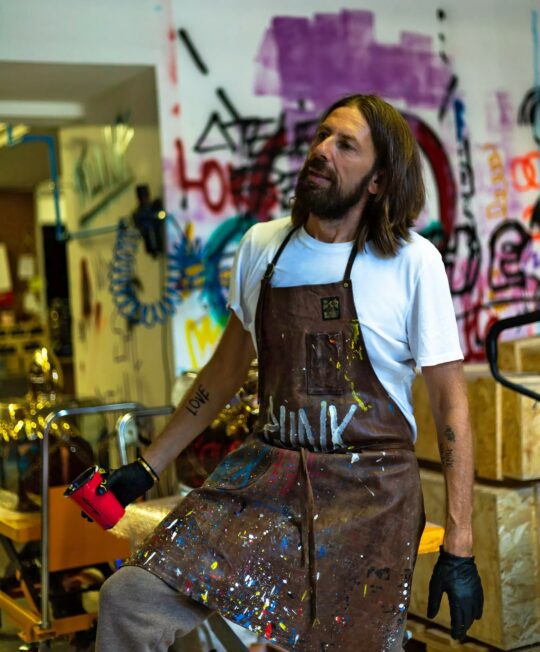 Fred Allard, an iconoclastic and timeless artist and sculptor from Nice, is a major player on the international contemporary art scene.
As the creator of a fashion laboratory for several years, he has retained an imprint of this environment, a culture and an enthusiasm that he uses as a basis for reflection in his work as an artist.
His 'Shopping bags' are his signature pieces, with their own unique identity: a wave of poetic, charismatic chic that is impossible to duplicate.
His sculptures freeze the codes of the street and of luxury, confronting and opposing each other, meeting and joining to form a single entity.
In "EMPTYING HIS BAG", Fred Allard shares with us his instinctive work, driven by the inspirations that have marked, and continue to mark, his life.
Crystallizing for eternity real objects in translucent resin (it-bags, perfume bottles, sweets or eternal roses), the sculptor takes us into his "PUNK PARADISE" atmosphere, 100% rock, chic and addictive.
Galeries Bartoux invites you to (re)discover the creative epic of the sculptor Fred Allard through a retrospective dedicated to his collector artworks:
Video
More info about this artist?