Biography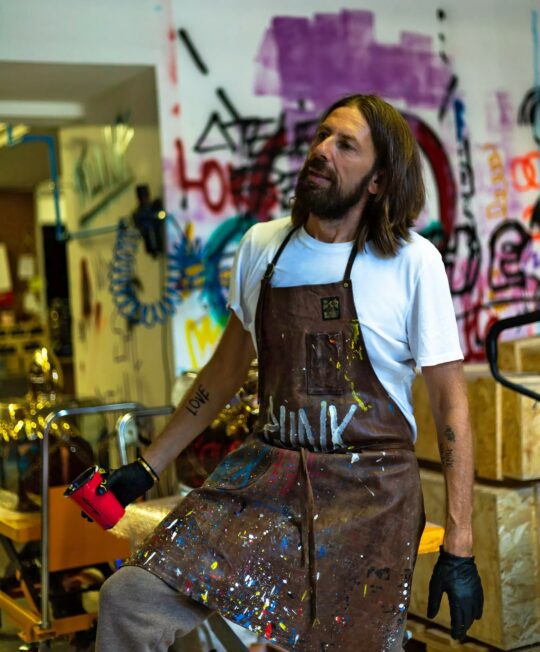 Fred Allard, a sculptor artist from Nice, iconoclastic and timeless, is a new actor on the international scene of contemporary art.
Creator of a fashion lab for several years, he retains an imprint, a culture, an enthusiasm, which he uses as a basis for reflection in his work as an artist.
His "Shopping bag" marks his signature and catches the eye by the unique identity of each work, made by the artist: a wave of poetic and charismatic chic impossible to duplicate.
His sculptures freeze the codes of the street and luxury, which are to be compared and opposed, found and assembled, to form in the end a unique entity.
Crystallized by hand in a translucent material with bright and vivid colors, these symbols represent our society seem in his works, having to live together for the rest of eternity.
The expressive gesture tainted with punk aesthetics of Fred Allard is the allegoric interpretation of a perpetual search for balance between container and content, between surface and depth, between external and internal appearance, thus penetrating the territory of the intimate.
Galeries Bartoux invites you to (re)discover the creative epic of the sculptor Fred Allard through a retrospective dedicated to his collector works:
Video
More info about this artist?