Biography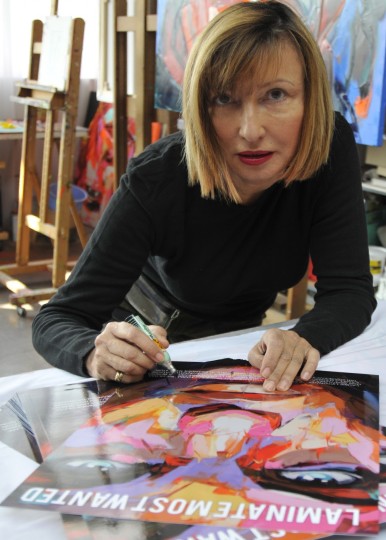 Born in Marseille, Françoise Nielly spent her childhood in the south of France before moving to Paris.
After an initial career as an illustrator and photographer in advertising, she turned to painting to reinvent portraiture.
She reproduces the human face with a razor-sharp, slashed knife. The bursts of life that emerge from her paintings are born of hand-to-hand combat with the canvas.
Colour is hurled like a projectile. Its energy gives each stroke the intensity of a sonic vibration.
The splashes of paint are musical touches, as dissonant and noisy as life itself. But in the space of the painting, they harmonise into a single timbre that gives each face its soul
Noted for her incredible dexterity in handling knives and oil paint, Françoise Nielly's portraits, each from a different angle, but repeated over and over again, expose the violent face of life.
More info about this artist?