Biography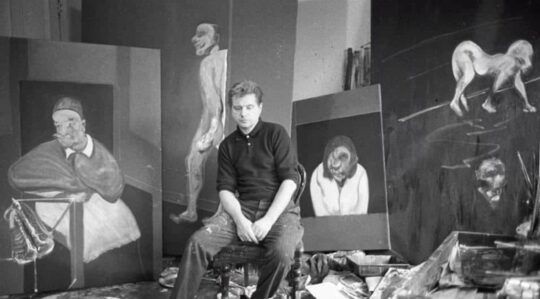 Francis Bacon was an Irish painter born to English parents in 1909 in Dublin, and died in 1992 in Madrid. As a child he was treated harshly by his father and suffered a serious crisis when he revealed his homosexuality to his family. In 1925, when he was only sixteen, he moved to London because of his conflicting relationship with his father.
He began his career as a decorator and designer. It was following Pablo Picasso's exhibition "One hundred drawings by Picasso" in 1927 that he created his first drawings and watercolours.
In 1933, he painted one of his first "Crucifixion" and participated in two group exhibitions. He destroyed a large part of his creations prior to 1944, the year in which he created the work that marked the true beginning of his career.
His first solo exhibition was at the Hannover Gallery in 1949. In 1962, the Tate Gallery in London held an exhibition of Francis Bacon's work.
He also painted many self-portraits. His favourite theme is the representation of the human body in the form of flayed, agitated and deformed figures. Largely influenced by classical art, Francis Bacon built up a violent and heart-rending body of work, deforming the human figure, which he nevertheless painted exclusively, without ever seeking the abstraction dear to his time.
More info about this artist?