Biography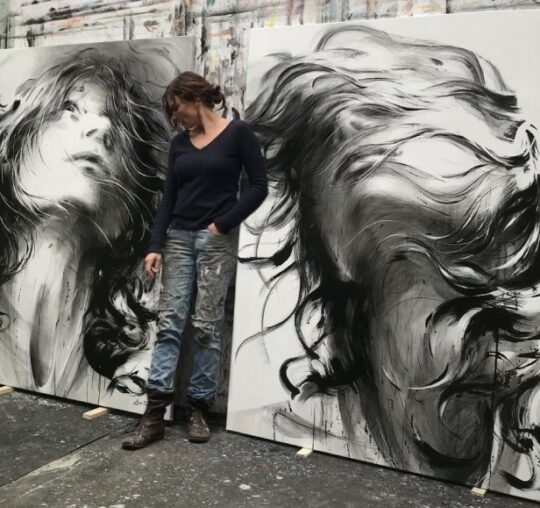 Ewa Hauton was born in 1969 in Poland where she studied Fine Arts.  Her mother was an artist and the art world was an integral part of her childhood. When she arrived in France, she obtained a diploma of Art Director in advertising and she started to work as a graphic designer, visual artist and scenographer in parallel to painting.
Since 2015, she dedicates herself solely to painting. Her work deals with movement and oscillates between drawing and oil painting, marked by variations, delicacy, refinement and the removal of superfluous form, colour and material.
 
"My research on the portrait is done in large format. The subject is movement, the trace of passage, the elusive… It is a very dynamic process, first with charcoal, then with oil, pencil and numerous glazes. I work by mixing painting with drawing, in large gestures and also in fine and delicate strokes following the music of Bach, Chopin, Rachmaninov…" – Ewa Hauton
More info about this artist?