Biography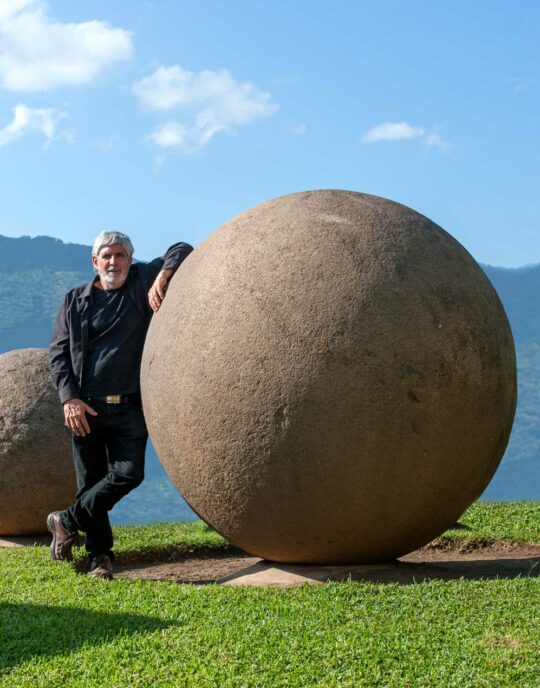 Jiménez Deredia was born in Heredia, Costa Rica, in 1954. He graduated in sculpture from the Castella Conservatory.
He has spent a lot of time drawing and studying the artworks of Michelangelo and Brunelleschi in particular.
Trained in Carrara and Florence, Deredia fuses aspects of figuration with elements of biomorphic abstraction to create sensual forms that reveal their relationship to the environment, the forces of gravity and the process of transmutation and growth.
The influence of pre-Columbian forms is also evident in the artist's sinuous, organic forms, which express a sense of continuity, sensuality and connection with nature.
Indeed, Deredia's fascination with them stems from his study of the ancient arts of the Boruca tribe of Costa Rica.
The study of the forms and materials used by the Boruca for their objects and artefacts led him to adopt their symbology, particularly with regard to the recurrent use of the sphere and the circle.
The artist's artwork ranges from very intimate sculptures to monumental pieces where they poetically represent his extremely poignant and remarkable cosmological vision.
Video
More info about this artist?